Are you planning on upgrading to SCOM 2016?
If so, then help is at hand in the form of the ever-awesome Wei Hao Lim – one of the original inspirations behind the PowerShell Monitoring MP – who published a superb article on the SCOM 2016 upgrade process, something we're eager to help share with the community as more and more customers make the move to SCOM 2016.
As ever, a big shout out goes out to Wei for his awesome community work and as he's kindly agreed to guest blog on our site, without further ado, take it away Wei…
Keep track of the SCOM 2016 upgrade process with the upgrade helper
By Wei Hao Lim
This post demonstrates how the Sample Upgrade Helper Management Pack for SCOM 2012 R2 to SCOM 2016 can be used to keep track of the upgrade process of a System Center 2012 R2 Operations Manager Distributed Management Group to 2016. This sample MP can be downloaded from the TechNet Gallery.
In this example, the Management Server hosting the RMS emulator role in a lab environment was the starting point of the upgrade. However, starting the upgrade from the RMS Emulator Role is OPTIONAL. Upgrade can start from any management server in the management group. Here is a topology view of this distributed management group: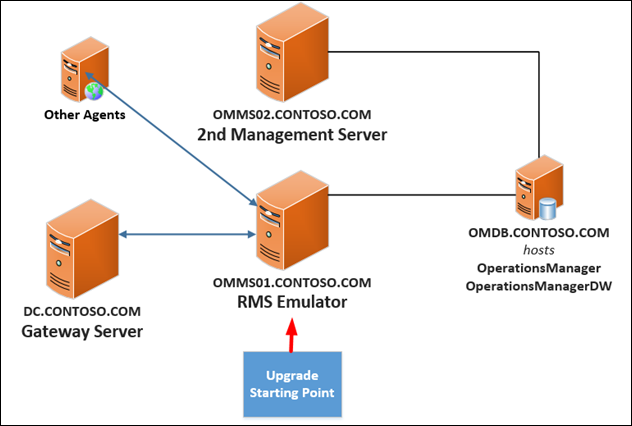 The management servers run on Windows Server 2012 R2 and the SQL Server version is SQL Server Enterprise Edition (64bit) 2014 (12.0.2000.8). All the virtual machines are running on a Hyper-V host. For more information on the System Requirements for System Center 2016, please see this article.

Important Note:
When upgrading multiple management servers in a distributed management group, only start upgrade of additional management servers until AFTER SETUP ON THE FIRST MANAGEMENT SERVER COMPLETES. Failing to do so can result in database issues.
The Sample Upgrade Helper Management Pack can only be imported into a System Center 2012 R2 Operations Manager management group at UR3 and above. After importing the management pack, the initial upgrade state of this distributed management group shown on the Summary Dashboard was as follows: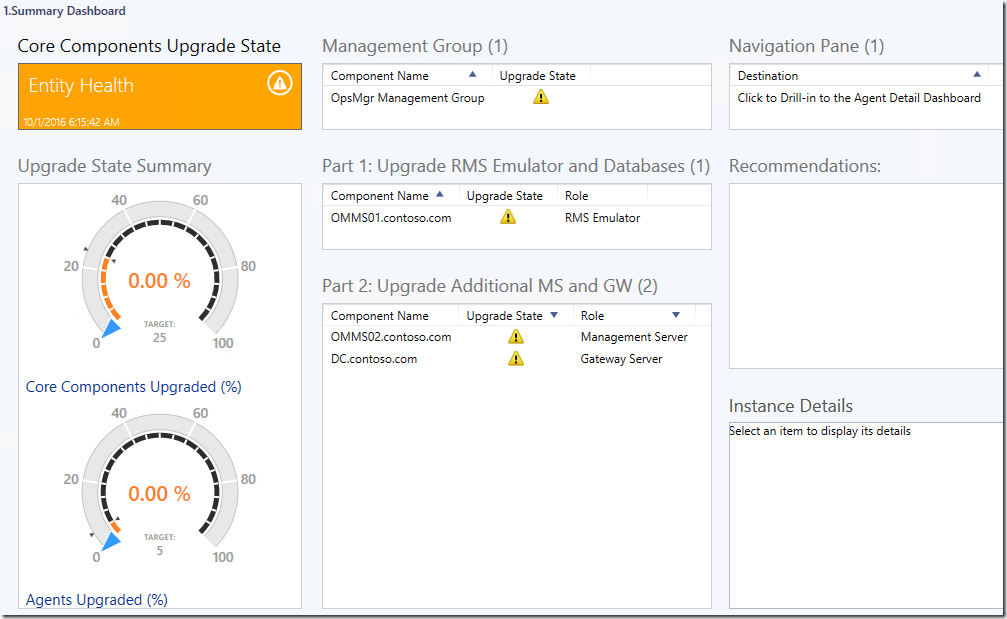 Application Performance Management
Your complete guide to the latest IT monitoring trend
Select any object in each state widget available in the Summary Dashboard and read the important notes specified in the Recommendations widget.
When the System Center 2016 Operations Manager installation media was run on the Management Server that is hosting the RMS emulator role, the upgrade wizard page listed the following existing features to be upgraded: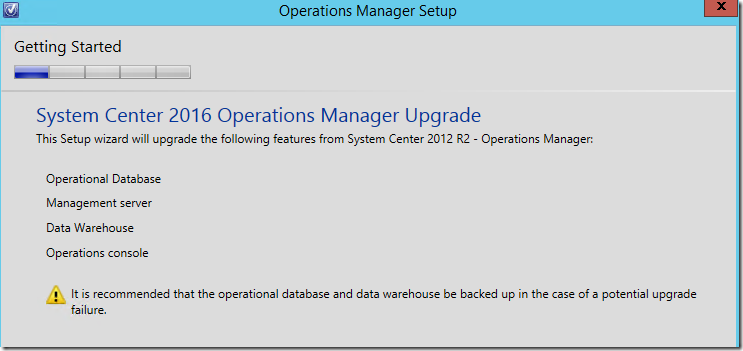 As the Operations Console was available on this Management Server, the Microsoft Report Viewer 2015 Runtime redistributable package and the Microsoft System CLR Type for Microsoft SQL Server 2014 were required: