Do you have data locked in a database in your data center? Maybe you have multiple monitoring applications that contain data, but you don't want to provide access to the GUI? SquaredUp's SQL integration tile enables you to quickly and easily pull data from any SQL Server.
Sample SQL Dashboard
Here's an example dashboard that uses the same basic query but converts the results into a variety of visualizations.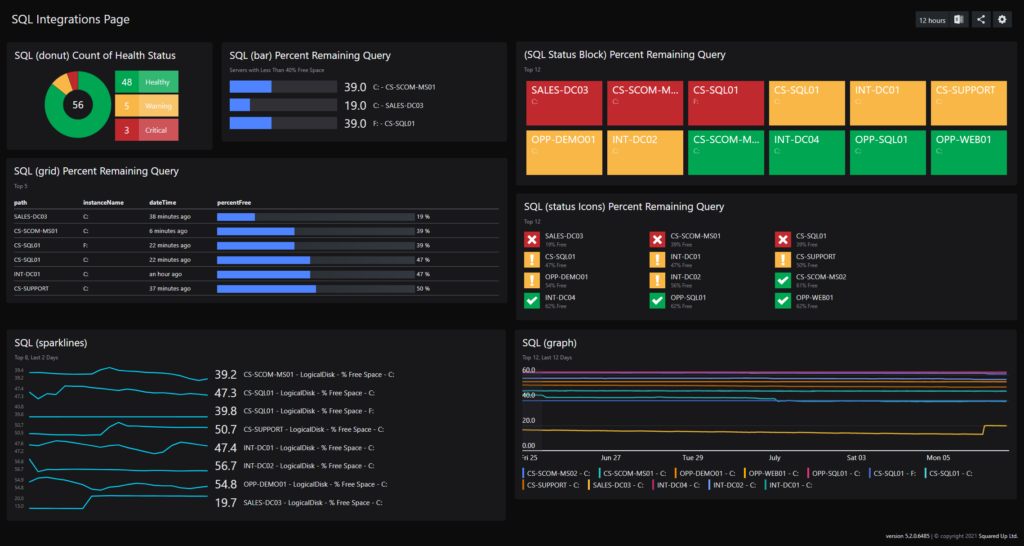 Here's a peek at the query behind the visualization.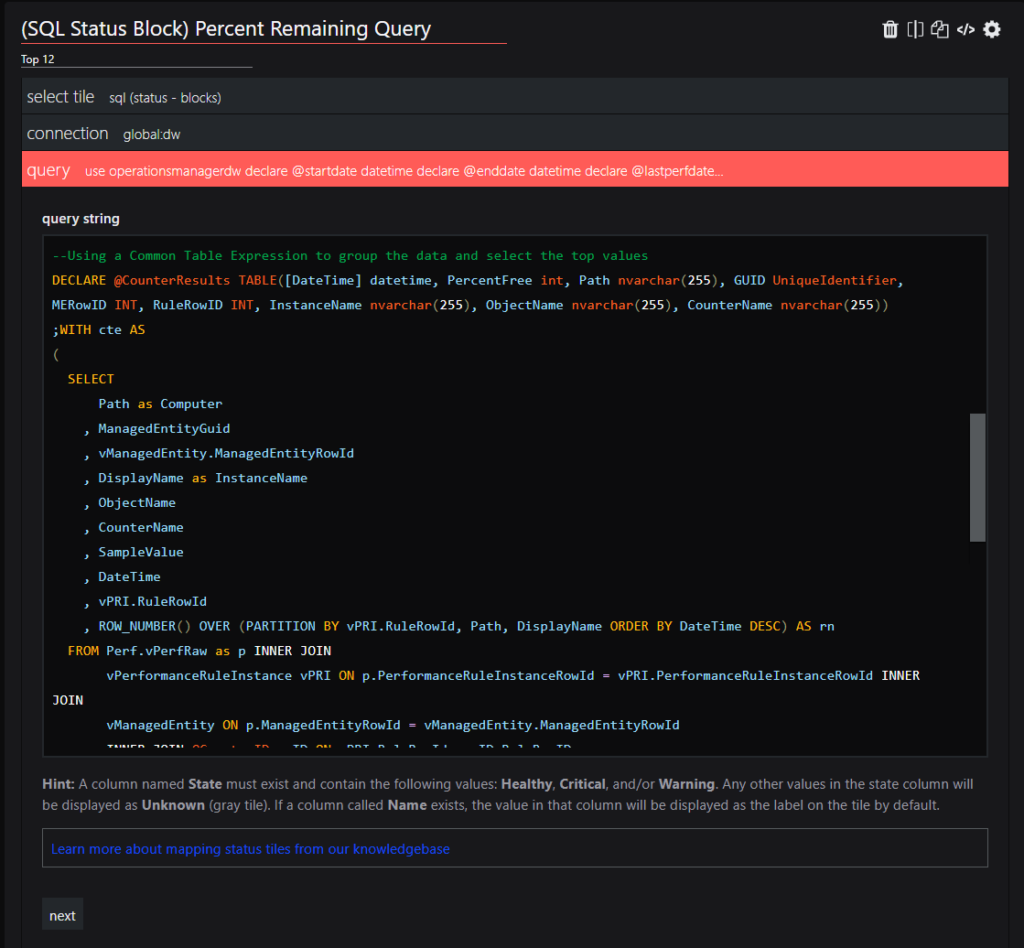 As you can see, it's not just simple SQL code. We've declared a dynamic table and are inserting results from a common table expression. Whatever you need to get the job done.
How to visualize SQL data in five easy steps
STEP ONE
Select the SQL tile.

STEP TWO
Choose how you want to visualize your SQL data – a single value (scalar), a grid of data, a line graph, sparklines, bar, donut, or status blocks.

STEP THREE
Enter your connection string

STEP FOUR
Supply your query. Your query can be as straightforward (or complicated) as it needs to be to get the job done.

STEP FIVE
(Optionally) Add some finishing touches like showing or hiding columns, making the rows clickable, adding a legend or labels to get the point across.