Vacancies
Be part of something special.
Discover our unique opportunities
and vacancies.
Our Recruitment Team can be contacted directly
using [email protected]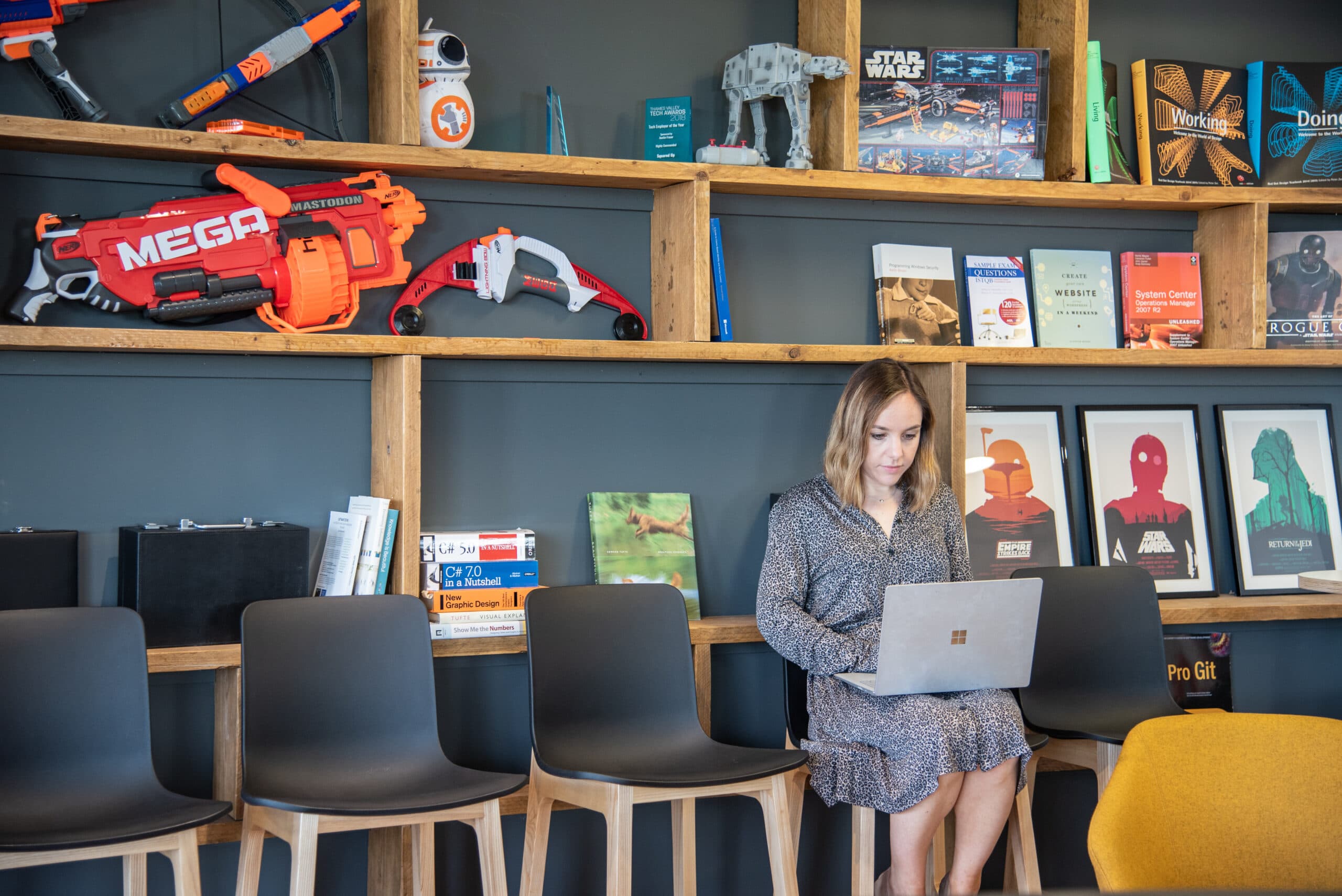 Product Advocate Team Lead *UK Remote*
Squared Up was founded with the vision of using cutting-edge data visualization to solve the challenge of Enterprise IT complexity.
Department: Customer Solutions
Location: Maidenhead
Remote status: fully
Would you like to develop a Product Advocacy team? Do you want to become an expert in all things SquaredUp? Fancy joining a certified Great Place to Work?
Want to know a little about us?
At SquaredUp, we make complex data simple—simple to share, find and understand.  The world today is drowning in data and starved of information. Via cutting-edge data visualization technology, SquaredUp connects and surfaces data, giving organizations the big picture.
But at the heart of what makes SquaredUp special is its people and its values. At SquaredUp, we are a generous, fun-loving team of bright sparks powered by a core set of values—Integrity, Passion and Togetherness. As a close-knit, remote-first company working across the UK and the US, we prioritise a happy workforce as we are excited about charting new territories. Recently ranked 4th Best Tech Company to work for, we live & breathe our values.
As the lead of this Product Advocate team, you'll be an expert in all things SquaredUp and know our customers, their industries, and their pain points inside and out. You will play a key role in building the Product Advocacy team, recruiting Product Advocates, managing, support and guide them day to day as their Team Lead. Use a variety of channels (email, in-app messaging and 1:many webinars) to connect with and learn from as many customers as possible, turning what you learn into insights for our Product and Marketing teams to help shape SquaredUp for the better. Share your expertise with our customers and provide meaningful guidance to help them apply our product to a variety of use cases, solving problems and adding value with every interaction.
What would this role involve?
•Providing guidance, support and best-practice advice to all members of the Product Advocate team
•Manage priorities as well as scheduling/resourcing to ensure that KPIs and customer response times are hit and that workloads are fairly distributed across the team
•Working across a pool of contacts to understand who they are, why they're evaluating SquaredUp, and to identify the best path to becoming a happy, long-term, valuable customer
•Collating and interpreting data from many sources to create personalised, thoughtful communications, at scale and in a timely manner
•Using your knowledge of our key personas and verticals to assess revenue opportunities, and when appropriate, working closely with our Enterprise Sales teams to deliver them
•Leveraging product telemetry, first-hand conversations, and your own instincts to provide regular insights and new ideas to our Product and Marketing teams
•Representing the company at community and industry events, at home and abroad.
•Being absolutely obsessed with our customers and helping them be successful with our product!
•Being a lead role in the development of the Product Advocacy team; its mission, processes, practises, and delivery of its main KPIs
About you
Knowledgeable about technology and the software industry
Proficient with data - In particular, the ability to independently identify insights from open-ended or ambiguous datasets.
Comfortable operating at scale. Product-led growth opens up a lot of volume.
Expert at designing and conducting experiments and A/B tests.
Expert at understanding user experience - this could be from a customer research, data analysis, customer success, or a design perspective.
An exceptional communicator, with a gift for gauging your audience and fine-tuning your language to suit.
Experienced with agile project management methodologies.
If you have talent in abundance, we have the packages to match; including private medical care, a generous holiday allowance, home set up budget, volunteering days and company share options. Most importantly you'll be working with talented individuals who like to have FUN…. from tech meetups to roller-coasters, poker, table tennis, board games, bake-offs, and music nights – there's always plenty going on. Not to mention our Slack channel which is full of randomness. SquaredUp knows there's more to life than just work and our dedicated Wellbeing Team are here to support you! We want to encourage you to stay active, connect with your mental health, and overall achieve a great work/life balance. 
SquaredUp is an equal opportunities employer. You're welcome here whatever your socio-economic background, race, sex, gender identity, sexual orientation, religious belief, age or disability. We are open to discussions around flexible working.