Vacancies
Be part of something special.
Discover our unique opportunities
and vacancies.
Our Recruitment Team can be contacted directly
using [email protected]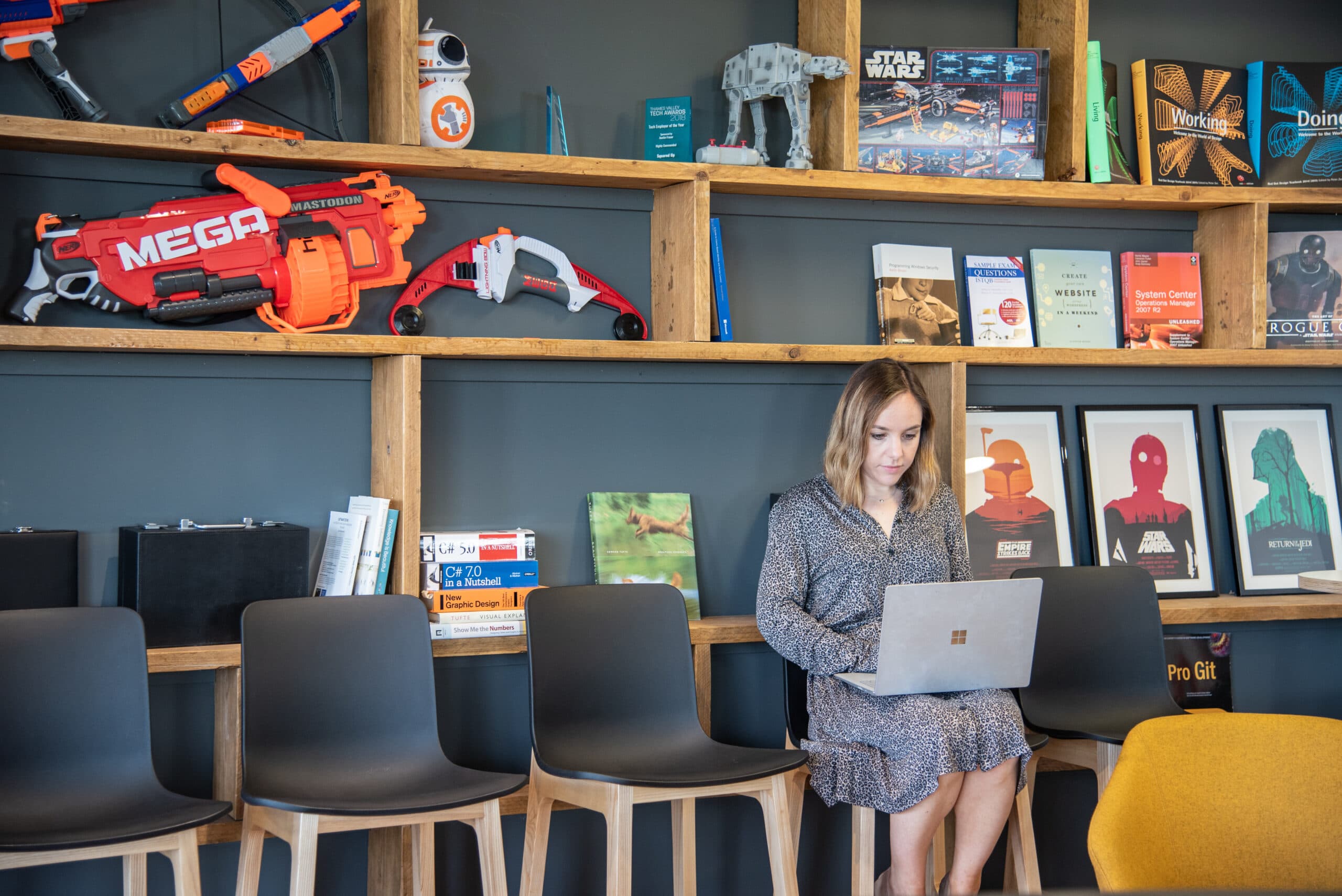 Data Analyst *UK Remote*
Department: Operations
Location: Maidenhead
Remote status: fully
For this role SquaredUp are happy to consider full or part-time hours, as well as flexible working patterns. Please reach out for further discussion
Are you a capable analyst with a passion for data & insights? Do you enjoy working as part of a small team? Fancy joining a company ranked Top 10 in the UK Best Workplaces?
Want to know a little about us?
At SquaredUp, we make complex data simple—simple to share, find and understand.  The world today is drowning in data and starved of information. Via cutting-edge data visualization technology, SquaredUp connects and surfaces data, giving organizations the big picture.
But at the heart of what makes SquaredUp special is its people and its values. At SquaredUp, we are a generous, fun-loving team of bright sparks powered by a core set of values—Integrity, Passion and Togetherness. As a close-knit, remote-first company working across the UK and the US, we prioritise a happy workforce as we are excited about charting new territories. Recently ranked 4th Best Tech Company to work for, we live & breathe our values.
The recent launch of our SaaS platform is driving a dramatic increase in the volume of data we rely on, so you'll test and validate data to ensure its quality and collection methods, and champion best practices as we continue to scale. You'll have a good understanding of SaaS data requirements, and in particular, experience with the common data sets of marketing, lead generation, and product telemetry. This role will ultimately span the whole organization, but at this stage, the primary focus is to increase understanding of our new platform's usage and its customer base. Having the right technology stack to collect, transform, test, and store our data is also vital to your success in this role so you'll be a key voice in decisions in this area. The ideal candidate could be early in their journey, but must have a strong analytical background, excellent problem-solving skills, and proven experience in data analysis.
What will you be doing in this role?
•Conduct data analysis, including data mining, cleansing, and modelling, to identify trends, patterns, and insights that can inform business decision-making.
•Collaborate with other teams to design, develop, and maintain data systems and tools.
•Develop and maintain reporting dashboards and visualizations to communicate key metrics and insights to stakeholders.
•Test, validate and clean data from diverse sources.
•Identify opportunities for process improvement and data optimization to improve business outcomes.
•Perform ad hoc analysis as required to support business objectives.
About your experience:
Proven experience in data analysis.
Using SQL, plus any of Python, R, or SAS.
Cloud data warehousing with BigQuery or Snowflake.
Data quality testing, analysis, and remediation techniques.
A range of statistical techniques.
Desirable
A degree in Applied Mathematics or Statistics, Computer Science, Data Science, or Economics.
A strong understanding of marketing data and product telemetry.
If you have talent in abundance, we have the packages to match; including private medical care, a generous holiday allowance, home set up budget, volunteering days and company share options. Most importantly you'll be working with talented individuals who like to have FUN…. from tech meetups to roller-coasters, poker, table tennis, board games, bake-offs, and music nights – there's always plenty going on. Not to mention our Slack channel which is full of randomness
SquaredUp knows there's more to life than just work and our dedicated Wellbeing Team are here to support you! We want to encourage you to stay active, connect with your mental health, and overall achieve a great work/life balance.
Apply now or get in touch with our Talent team for more details.
SquaredUp is an equal opportunities employer. You're welcome here whatever your socio-economic background, race, sex, gender identity, sexual orientation, religious belief, age or disability.