Vacancies
Be part of something special.
Discover our unique opportunities
and vacancies.
Our Recruitment Team can be contacted directly
using [email protected]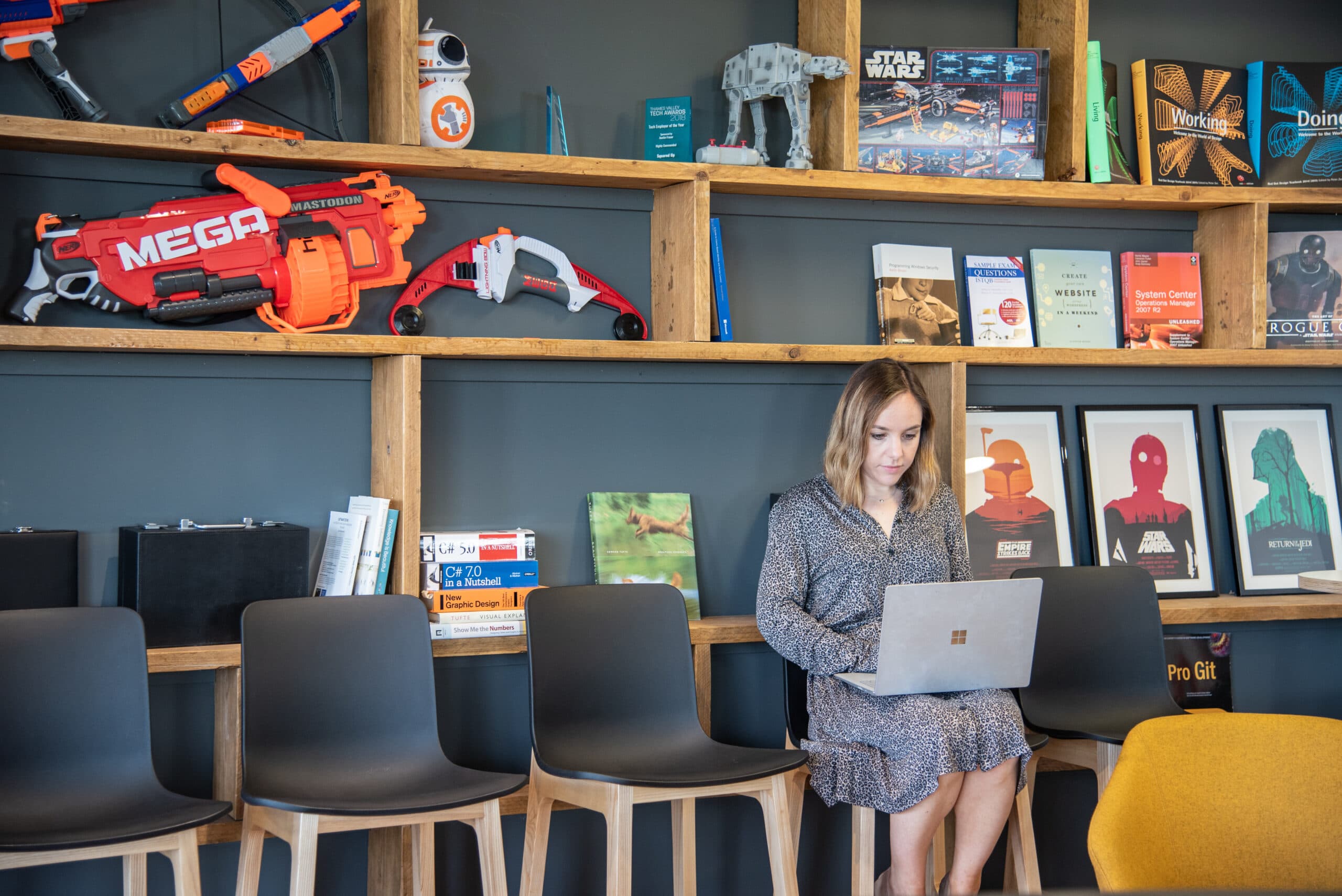 Senior Graphic Designer *UK Remote* 18 month FTC
Department: Marketing
Location: Maidenhead
Remote status: fully
For this role SquaredUp are happy to consider full or part-time hours, as well as flexible working patterns. Please reach out for further discussion
Are you a creative Graphic Designer with a keen eye for detail? Do you enjoy working as part of a small team? Fancy joining a company ranked Top 10 in the UK Best Workplaces?
Want to know a little about us?
At SquaredUp, we make complex data simple—simple to share, find and understand.  The world today is drowning in data and starved of information. Via cutting-edge data visualization technology, SquaredUp connects and surfaces data, giving organizations the big picture.
But at the heart of what makes SquaredUp special is its people and its values. At SquaredUp, we are a generous, fun-loving team of bright sparks powered by a core set of values—Integrity, Passion and Togetherness. As a close-knit, remote-first company working across the UK and the US, we prioritise a happy workforce as we are excited about charting new territories. Recently ranked 4th Best Tech Company to work for, we live & breathe our values.
What would you do in your first 6 months?
This role is the opportunity to become a key member of the Digital Experience (DX) team, operating at the heart of every aspect of the company's brand and design activities. You will be joining at a particularly exciting time, as the company scales the promotion and adoption of its next-generation platform. This role will play a central part in helping the brand to connect with new audiences.
We're looking for someone who understands and advocates for the true potential of design in all its forms. You'll be someone who is a fountain of ideas and creative thinking, with a firm grasp of effective design practices and a keen eye for detail and consistency.
The DX team prides itself on being super collaborators, working in close partnership with individuals and teams from across the business. This requires a proactive and positive approach to all aspects of work and communication.
Excellent communication with colleagues and stakeholders will be the cornerstone of this role. You will need to articulate concepts, ideas and rationales for design choices in a way that is straightforward for colleagues to grasp. You'll also need to actively pursue and welcome feedback from others, while being able to form decisions and respectfully advocate for your chosen approach.
What qualities can you bring to SquaredUp?
Passionate about all aspects of design
Portfolio to demonstrate design ability
Strong awareness of web design best practices
Interest in using motion to enrich design impact
Highly collaborative, while also exhibiting a high degree of ownership and accountability
Excellent communicator
Able to manage workload and expectations
Advanced proficiency using Adobe Creative Suite (in particular Illustrator & Photoshop)
Experience using Figma or similar digital design collaboration tool such as Sketch or Adobe XD
Experience using After Effects and / or Premiere Pro favourable
If you have talent in abundance, we have the packages to match; including private medical care, a generous holiday allowance, home set up budget, volunteering days and company share options. Most importantly you'll be working with talented individuals who like to have FUN…. from tech meetups to roller-coasters, poker, table tennis, board games, bake-offs, and music nights – there's always plenty going on. Not to mention our Slack channel which is full of randomness
SquaredUp knows there's more to life than just work and our dedicated Wellbeing Team are here to support you! We want to encourage you to stay active, connect with your mental health, and overall achieve a great work/life balance.
Apply now or get in touch with our Talent team for more details.
SquaredUp is an equal opportunities employer. You're welcome here whatever your socio-economic background, race, sex, gender identity, sexual orientation, religious belief, age or disability.