Vacancies
Be part of something special.
Discover our unique opportunities
and vacancies.
Our Recruitment Team can be contacted directly
using [email protected]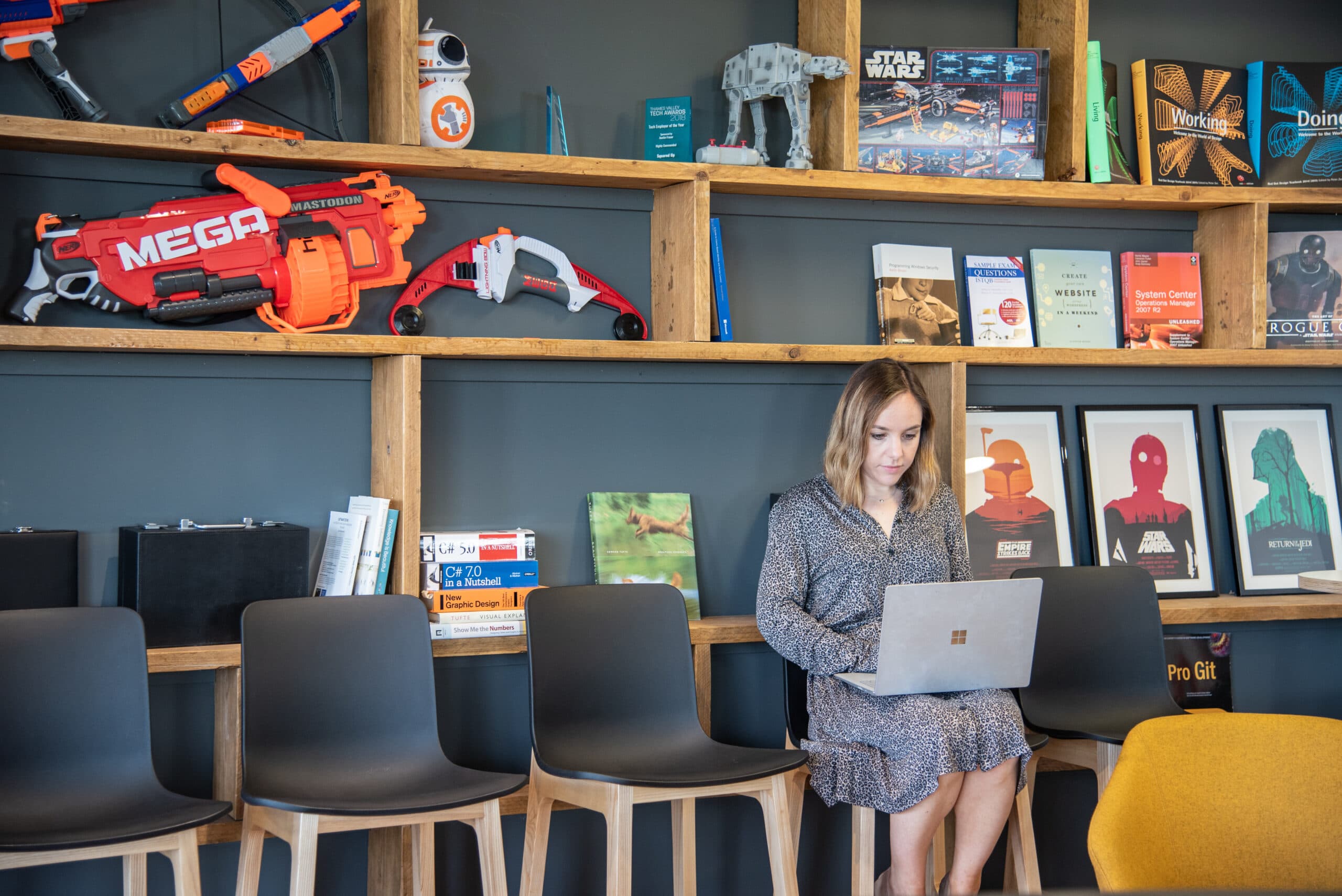 Junior Content Writer *UK Remote*
Department: Marketing
Location: Maidenhead
Remote status: fully
For this role SquaredUp are happy to consider full or part-time hours, as well as flexible working patterns. Please reach out for further discussion
We are looking for a Junior Content Writer to join our Content Marketing team. Do you live and breathe storytelling? Are you looking to break into the tech industry? Fancy joining a company ranked Top 10 in the UK Best Workplaces? If you are eager to learn a new technical subject matter in an exciting and fast-paced company, then this could be the opportunity for you!
Want to know a little about us?
At SquaredUp, we make complex data simple—simple to share, find and understand.  The world today is drowning in data and starved of information. Via cutting-edge data visualization technology, SquaredUp connects and surfaces data, giving organizations the big picture.
But at the heart of what makes SquaredUp special is its people and its values. At SquaredUp, we are a generous, fun-loving team of bright sparks powered by a core set of values—Integrity, Passion and Togetherness. As a close-knit, remote-first company working across the UK and the US, we prioritise a happy workforce as we are excited about charting new territories. Recently ranked 4th Best Tech Company to work for, we live & breathe our values.
What would you do in your first 6 months?
The right candidate needs to be creative, driven and a fast learner, ready to hit the ground running. You will be given the chance to hone your skills around SEO and content marketing strategy in the world of B2B SaaS technology.
On the Content team, our goal is to drive demand for our products and make the user journey as seamless as possible – by simplifying complicated technical concepts and distilling the product's key offerings into a compelling story. A big part of the job is translating and packaging technical content into a compelling user journey that makes people stop, think and act.
As the Junior Content Writer, you will support the team on delivering written content that serves these purposes in various ways. You will report to the Head of Content and work closely with the broader Marketing, Design and Web teams – playing a key role in writing, editing and managing content across various channels.
What qualities can you bring to SquaredUp?
Writing engaging marketing copy – blog posts, case studies, landing pages, sales enablement content
Proofreading / copyediting – social media posts, ads, emails, technical blogs, web copy
SEO optimisation
Content journey mapping
Liaising with designers on visual assets
Uploading and management of content on website
About you:
Proven excellent writing skills and impeccable grammar
A good eye for detail
A critical and strategic thinker
Ambitious, driven, and motivated
Ability and willingness to learn and write about highly technical subject matter
Interest in tech / data visualisation
We don't expect candidates to have experience in all of these, but knowledge of some and a willingness to learn is desirable.
If you have talent in abundance, we have the packages to match; including private medical care, a generous holiday allowance, home set up budget, volunteering days and company share options. Most importantly you'll be working with talented individuals who like to have FUN…. from tech meetups to roller-coasters, poker, table tennis, board games, bake-offs, and music nights – there's always plenty going on. Not to mention our Slack channel which is full of randomness
SquaredUp knows there's more to life than just work and our dedicated Wellbeing Team are here to support you! We want to encourage you to stay active, connect with your mental health, and overall achieve a great work/life balance.
Apply now or get in touch with our Talent team for more details.
SquaredUp is an equal opportunities employer. You're welcome here whatever your socio-economic background, race, sex, gender identity, sexual orientation, religious belief, age or disability.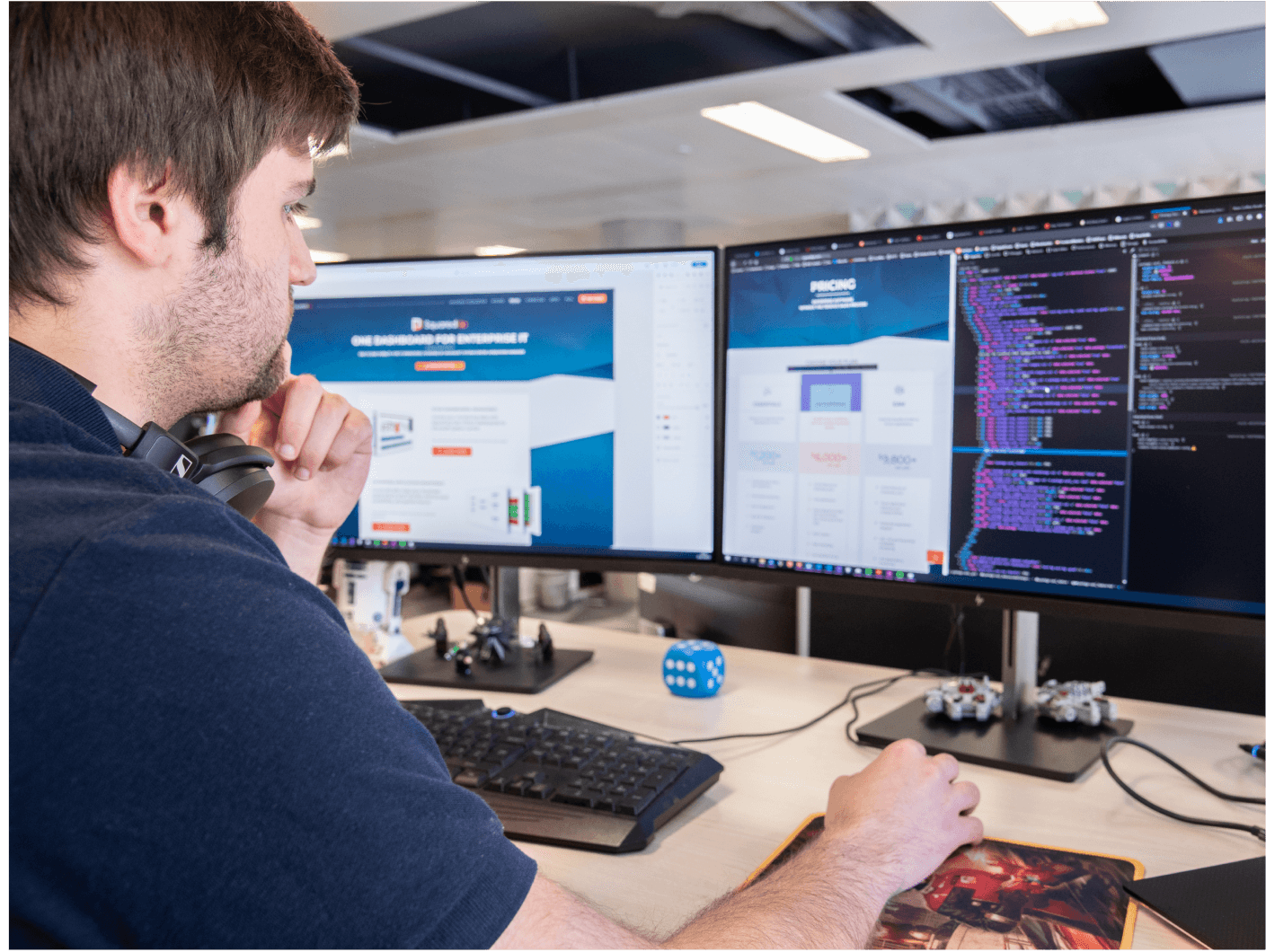 Current job openings