Introducing the Notification API
Adam Kinniburgh
VP Innovation, SquaredUp
Dashboards where you need them, when you need them
You'll often hear us saying "everyone loves a dashboard", and that's most certainly true, but nobody loves staring at a screen all day waiting for something to happen. Real magic is when your awesome dashboard comes to you, where you need it, when you need it.
Over the last few months we've introduced a bunch of powerful features to make "taking action" as simple as possible...
Monitors let you define the health of your data so you can see at a glance if something isn't right. Notifications let you choose who to tell, and where to tell them, and Sharing lets you create dashboard links to help people get to the right data as quickly as possible.
If something isn't right, SquaredUp lets you know. We even include a snapshot of the data so you can respond to the issue with super-human speed!
But, and this is a pain we felt ourselves, sometimes it's not about "something going wrong", sometimes you just need a timely refresher in a useful place. We hadn't quite delivered on that, but we have now!
Introducing...
Notification API
Our new Notification API gives you the power to send any dashboard or tile to Slack, Teams, or email, and you can trigger it through any external workflow. In really simple terms, tell us what you want to see and when you want to see it, and we'll take care of the rest.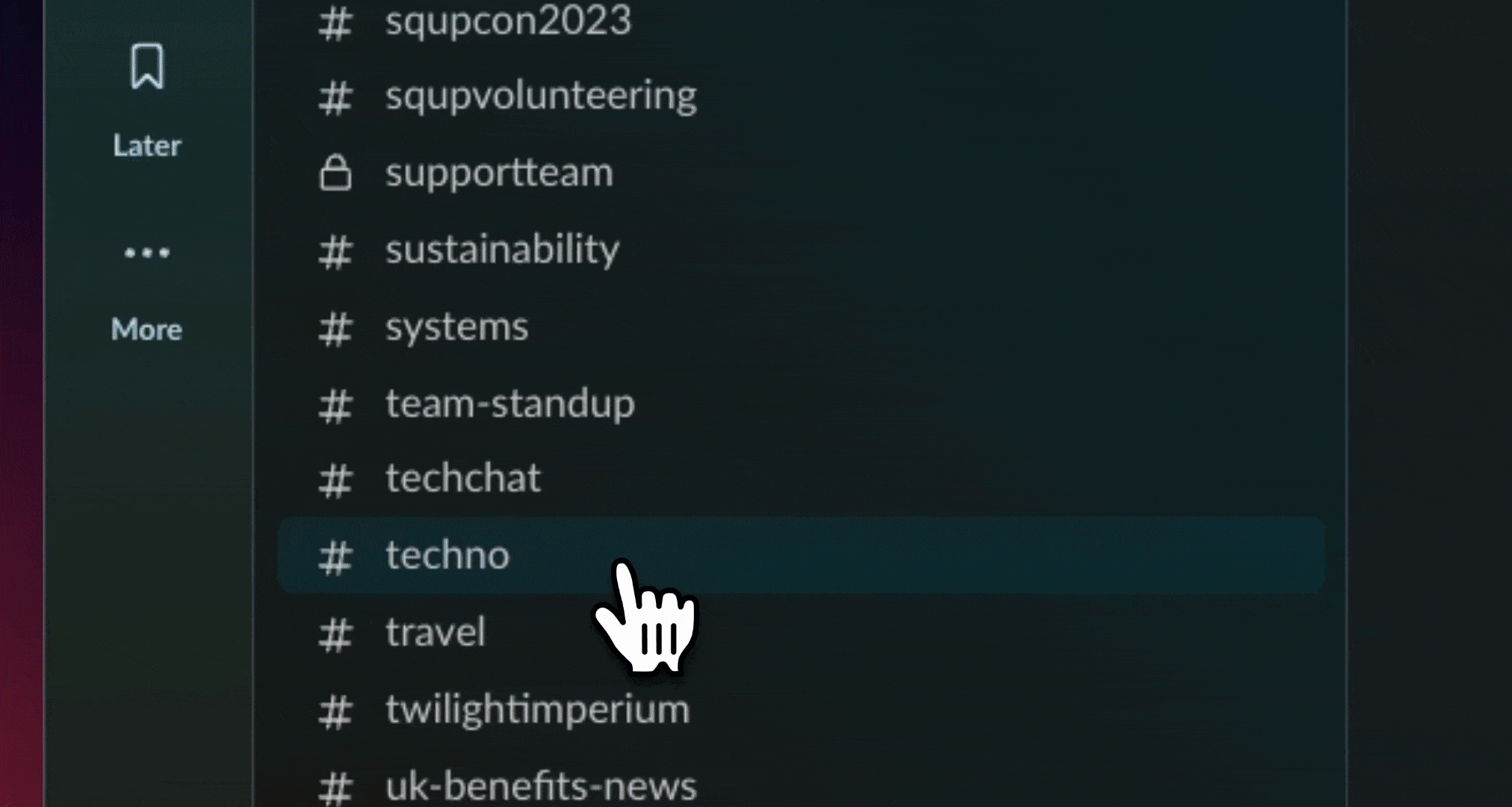 In comparison to our existing Notifications, which trigger when a Monitor changes state, Notification API lets you build that trigger into other tools. Here's a couple of examples I'm working on already...
Every morning at 9am, send the live sales dashboard to the team email group. Just a quick micro-report that brings together key stats from across their tools.
Five minutes before any check-in meetings, use Power Automate to drop my project summary dashboard into Teams... who's unprepared now!
Add an action to our company Slackbot so it can post a channel's pinned dashboard live and on-demand.
When an issue is caught in an Azure DevOps pipeline, send the build summary dashboard to the DevOps team.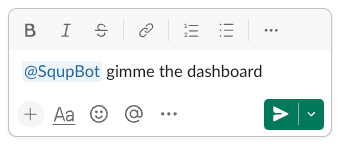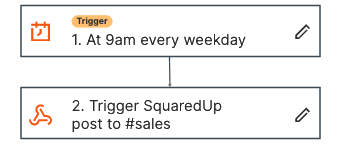 We'll continue to add other channels so we hope that most of those "put a report somewhere" cases can be dealt with easily. Scheduling was the starting point for Notification API so the initial thought was to just build that into SquaredUp, but we're really really pleased with the finished product. It's flexible, it can be triggered by any tool that can make an API request, and in our view it's absolutely killer!
If you'd like examples of what SquaredUp can do for you, check out the Dashboard Gallery. Or create a free account to see for yourself!