Grafana health roll-up: A big-picture overview
This SquaredUp Grafana dashboard surfaces status information from Grafana, giving you a big picture overview across teams and apps – all while allowing you to utilize your existing dashboards and alert rules.
Dave Clarke
Product Manager, SquaredUp
Dashboard preview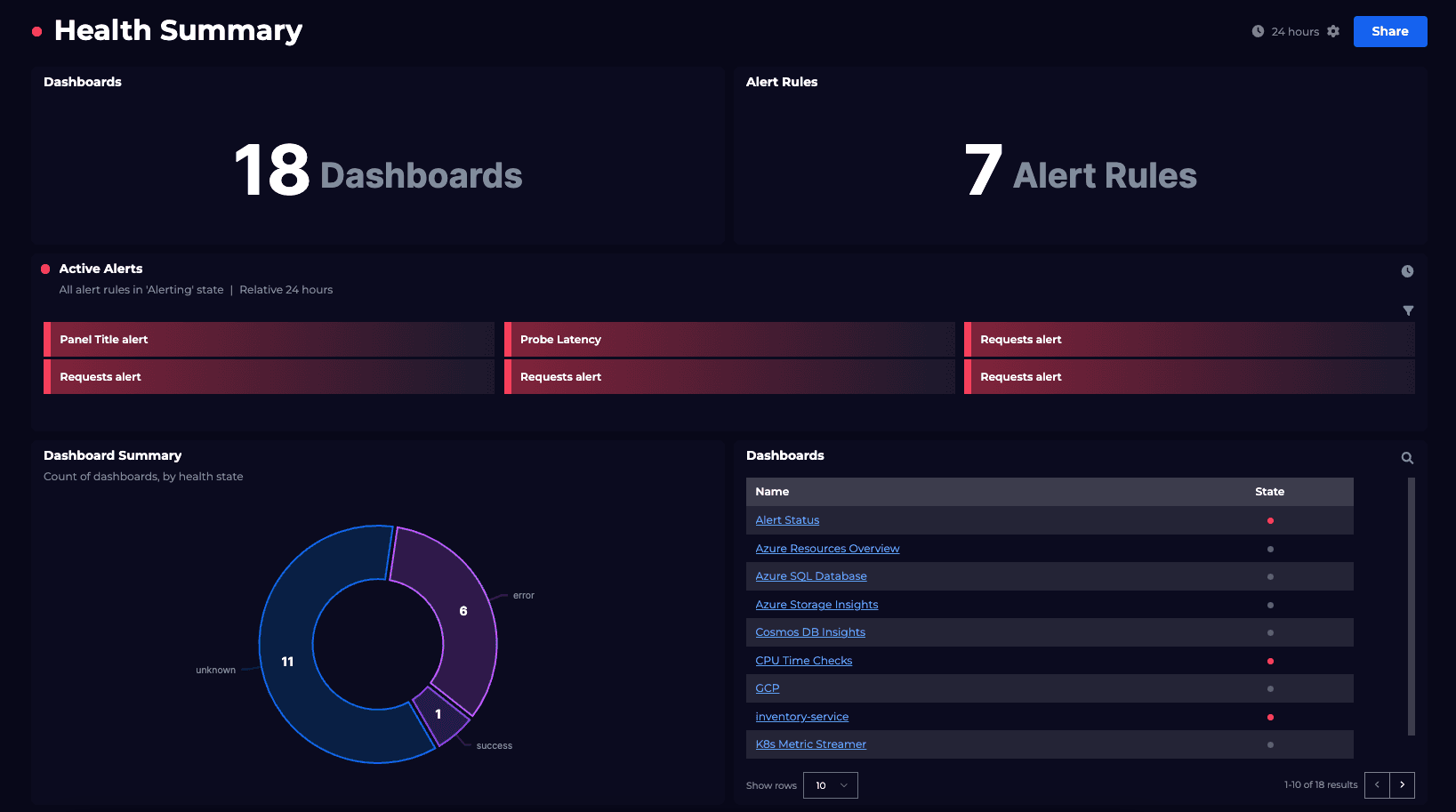 Challenges
1) Many organizations have existing dashboards with tools like Grafana but want to display health state alongside other business information. A common example is the need to display the Grafana health state alongside cost information, or key business KPIs. There is also often a need to model applications and dependencies.
2) Additionally, many organizations allow their teams free choice of tools to use but still want a central view across all of those teams or apps. Organizations with several teams with varying toolchains are lacking single source of truth.

3) Lastly, low-level technical dashboards from Grafana are not appropriate for certain audiences who matter. Management, for example, often needs high-level dashboards that offer a big picture overview of health.
Solution
With SquaredUp, the Grafana plugin allows you to roll up information from several Grafana instances and report on it in one place - a Grafana dashboard. It easily connects to Grafana and utilizes existing dashboards and alerts.
This way, using the status rollup or graph functionality of SquaredUp, technical teams can continue to use Grafana, while management teams can use SquaredUp Grafana dashboards for high-level views. More than that, it is also possible to show Grafana status alongside data from a range of 50+ other tools. 
More on how that works here.
Dashboard walk-through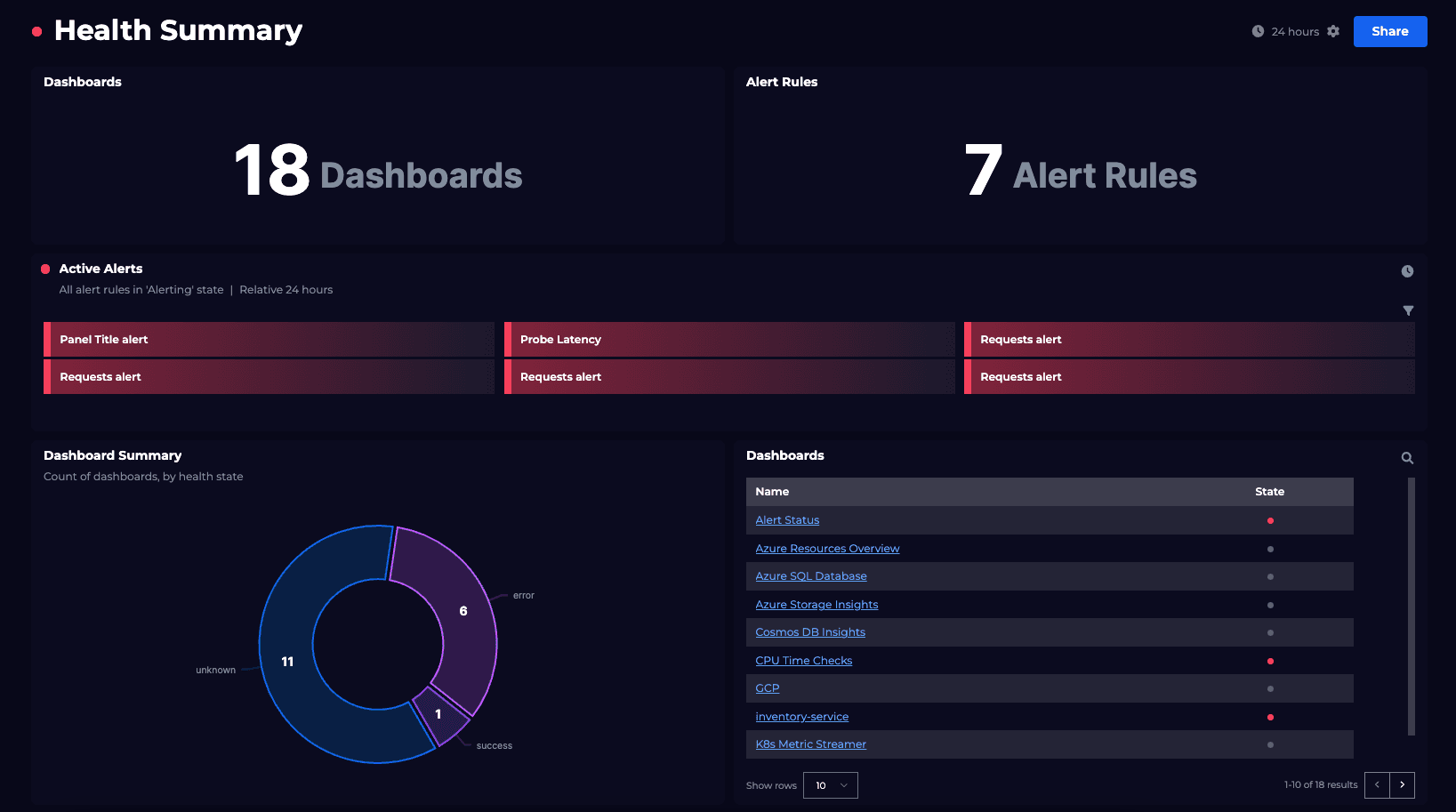 This Grafana dashboard details the following:
Count of dashboards
Count of alert rules
Alert rules that are currently alerting / unhealthy
Count of dashboards, by health state
List of dashboards and their health states
Get the dashboard
This dashboard is available out of the box, so you can be up and running in minutes.
Add the Grafana data source
Just hit the toggle to automatically add out of the box dashboards to your workspace, and instantly view your live data
To see what other dashboards you can create, check out our Dashboard Gallery.