We're excited to bring the SWAG Store to Las Vegas once more!
AWS re:Invent offers cloud enthusiasts, experts, and practitioners the opportunity to discover the newest tech innovations and ground-breaking technology as well as the chance to enjoy interactive and expert-led sessions.
With six dedicated re:Invent venues, don't miss us at booth no. 368 in the Expo at The Venetian Hotel.
SquaredUp is an observability portal for product, engineering and IT teams. Our unified dashboards provide direct access to your data, wherever it lives. With our solution, is easy to visualize data across AWS accounts, and across multiple cloud providers as well. We can't wait to showcase its capabilities and use cases around AWS!
Explore our AWS Plugin here, or drop by our booth to check out a demo.
When and where:
27 November - 1 December 2023 
The Venetian Hotel, Las Vegas, NV
Booth Number: 368
Build your LEGO minifig, check out our observability portal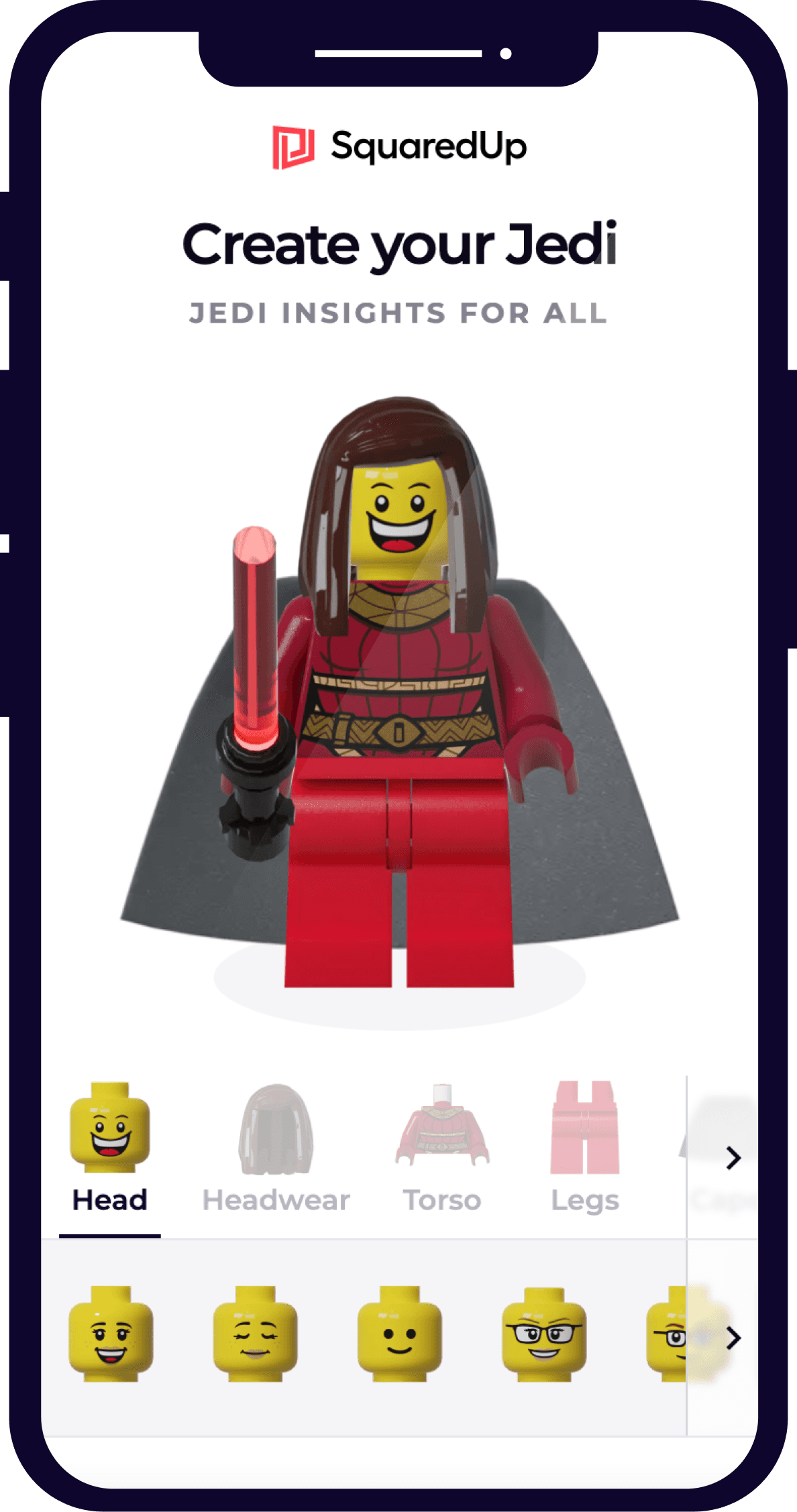 Why not come along to check out SquaredUp and meet the team?
We'd love to show you our dashboards and explain our unique data mesh architecture. Come and see how you can get centralized visibility without the costs of a data warehouse.
You'll also get to build your very own LEGO minifig to take home!
Customize your LEGO character using the dedicated SWAG Store mobile app we built using AWS Serverless.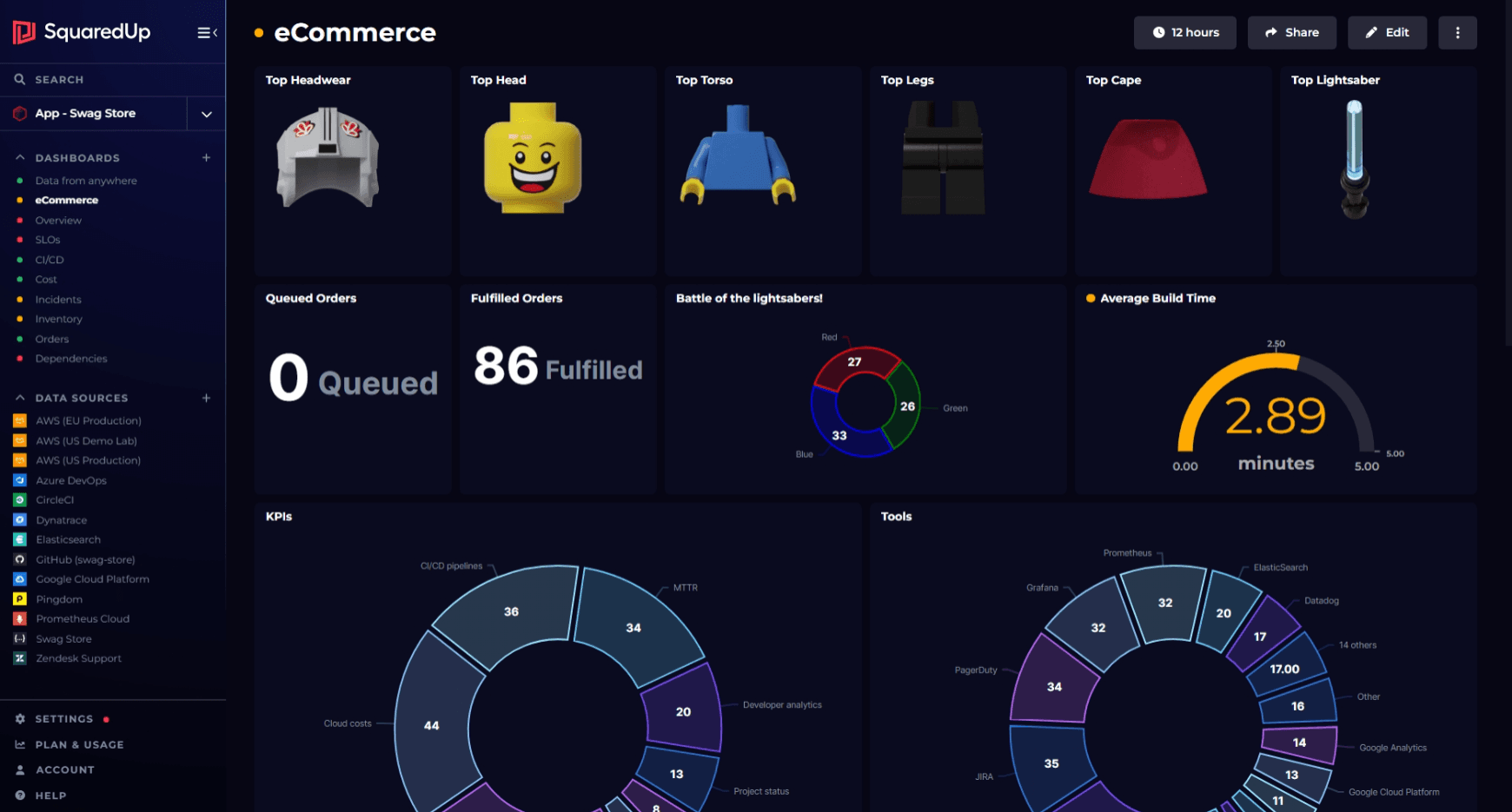 While you're at our booth, check out how we use our own dashboards to monitor the LEGO production pipeline and demonstrate how SquaredUp surfaces business-level insights like order volumes, wait times, and inventory, alongside more technical KPIs like cloud hosting costs, SLOs, incidents and lambda errors.
We're at booth no. 368 – see you there!
What is SquaredUp Cloud?
SquaredUp Cloud provides engineering teams with unified visibility to break down data silos and take control of infrastructure, application, and product performance. With over 100 data sources, the sky's the limit! Easily visualize your AWS data across your AWS accounts, and even alongside data from other tools and cloud providers.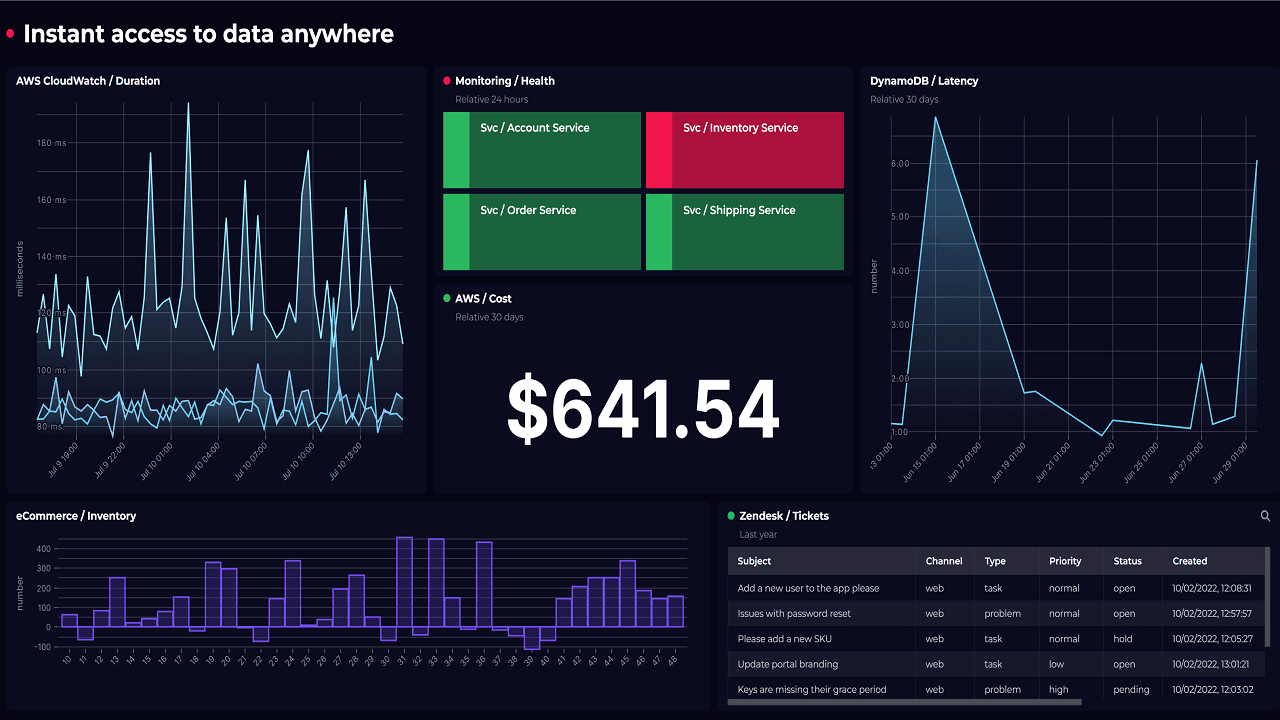 The unique thing about the product is that – unlike other observability tools that rely on a data warehouse, SquaredUp Cloud leaves your data where it is, plugging directly into each source to index and stitch the data together using a data mesh.
Teams have one place to go to search, visualize and analyze data across all tools – all without the hefty price tag.
Come see us in Las Vegas, NV and try SquaredUp Cloud for yourself!