The technology community conference
DevOpsDays Boston is a two-day grassroots event organized and operated by technology professionals for their peers. DevOpsDays promotes the sharing of ideas, challenges, and solutions related to DevOps, IT management, and technology.
DevOpsDays Boston is one of the many DevOpsDays conferences taking place around the world, bringing together the highest quality speakers, experts, and contributors for two days of "Teaching and Learning."
As a company that takes pride in providing engineers with visibility across everything from pipelines and applications to infrastructure, we are excited to be returning to DevOps Days Boston.
SquaredUp is an observability portal for product, engineering and IT teams. Our unified dashboards provide direct access to your data, wherever it lives. We're excited to share how SquaredUp cloud can help you monitor and analyze the performance of every CI/CD pipeline to ensure your development changes flow to production without interruption!
When and where:
16-17 October 2023 
The Cyclorama at Boston Center for the Arts - 539 Tremont St, Boston, MA 02116
Build your LEGO minifig, check out our observability portal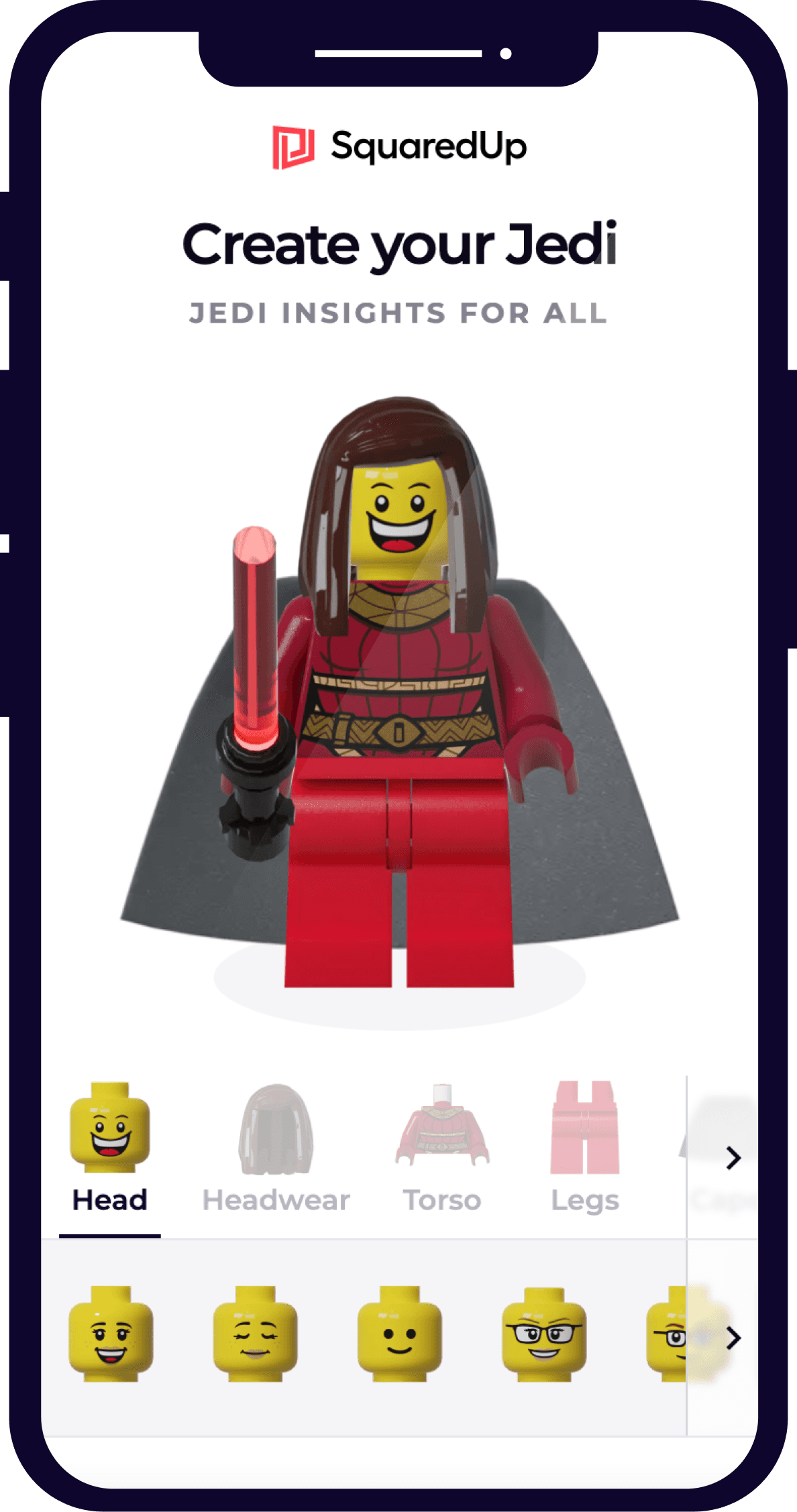 Why not come along to check out SquaredUp and meet the team?
We'd love to show you our dashboards and explain our unique data mesh architecture. Come and see how you can get centralized visibility without the costs of a data warehouse.
You'll also get to build your very own LEGO minifig to take home!
Customize your LEGO character using the dedicated SWAG Store mobile app we built.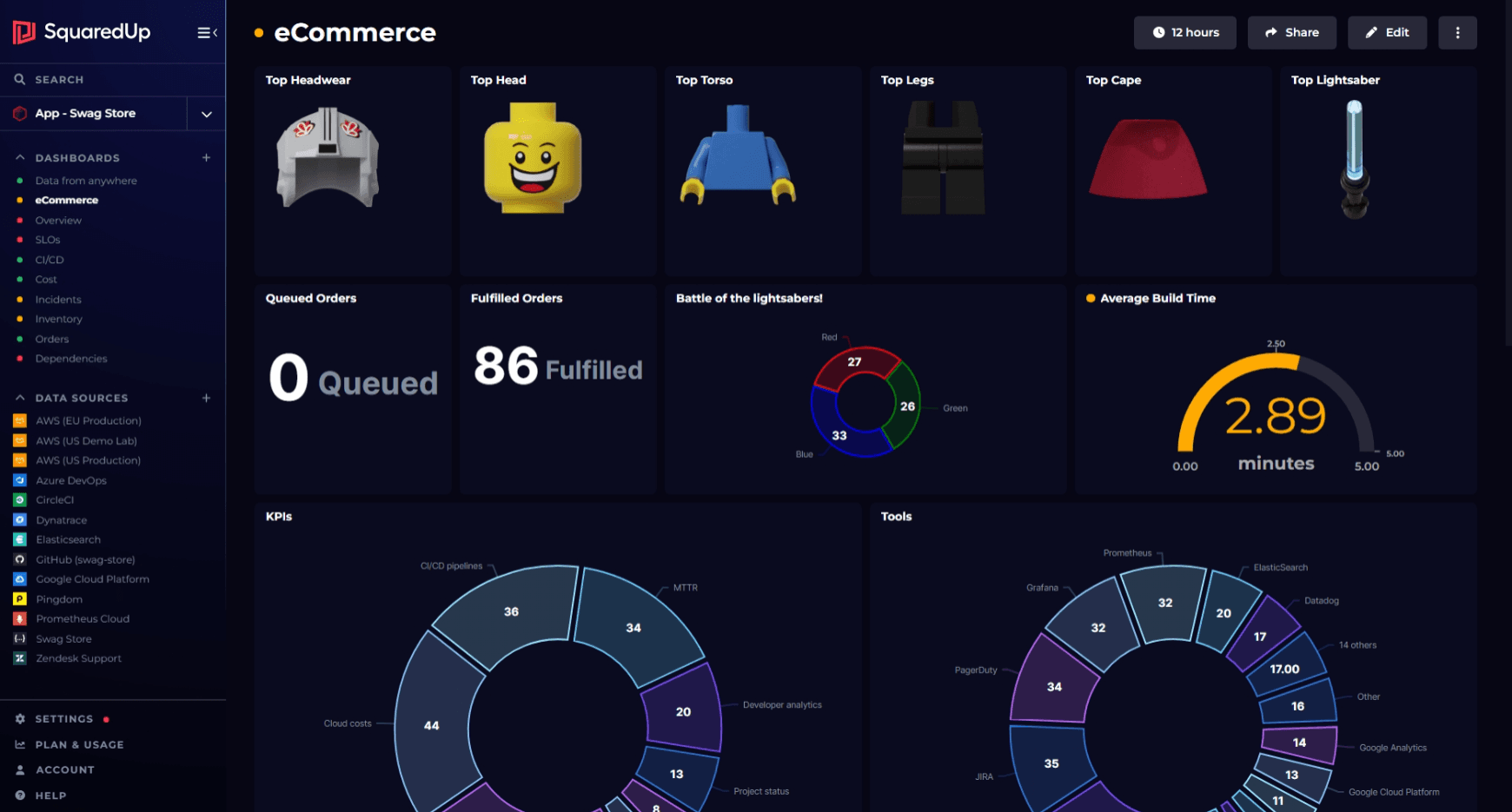 While you're at our booth, check out how we use our own dashboards to monitor the LEGO minifig production pipeline and demonstrate how SquaredUp surfaces business-level insights like order volumes, wait times, and inventory, alongside more technical KPIs like cloud hosting costs, SLOs, incidents and lambda errors.
What is the new SquaredUp?
SquaredUp Cloud provides engineering teams with unified visibility to break down data silos and take control of infrastructure, application, and product performance. With 100+ data sources, including a range of cloud providers and CI/CD tools, the sky's the limit!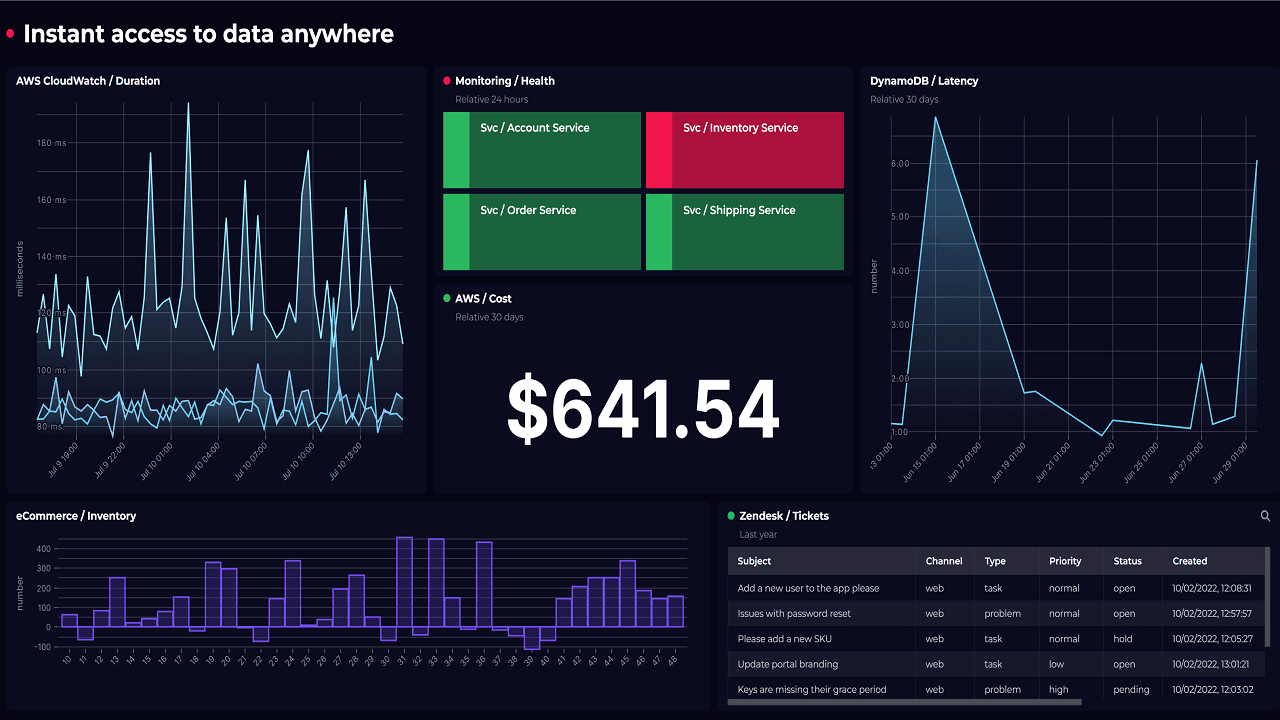 You can now create beautifully simple dashboards for all of your DevOps engineering needs. The unique thing about the product is that – unlike other observability tools that rely on a data warehouse, SquaredUp Cloud leaves your data where it is, plugging directly into each source to index and stitch the data together using a data mesh.
Teams have one place to go to search, visualize and analyze data across all tools – all without the hefty price tag.
Come see us in Boston and try SquaredUp Cloud for yourself!