Customer Workshop 2023
Thank you to the customers who attended, we had a blast! See you at the next one.
This month, we were thrilled to welcome SquaredUp customers from all over the world to our in-person workshop in sunny Marlow, UK. It was a wonderful day of learning and sharing ideas, and a unique opportunity for SquaredUp users to meet the people behind the product (us!), network with like-minded customers, and get an exclusive look at the latest product updates. 
We were excited to showcase our Dashboard Server product roadmap and share our vision for the future of SquaredUp.  
Most importantly, we heard from our customers on what they love about our products, how they use them day-to-day, and what we can do to make them even better. 
Read on to learn what we got up to: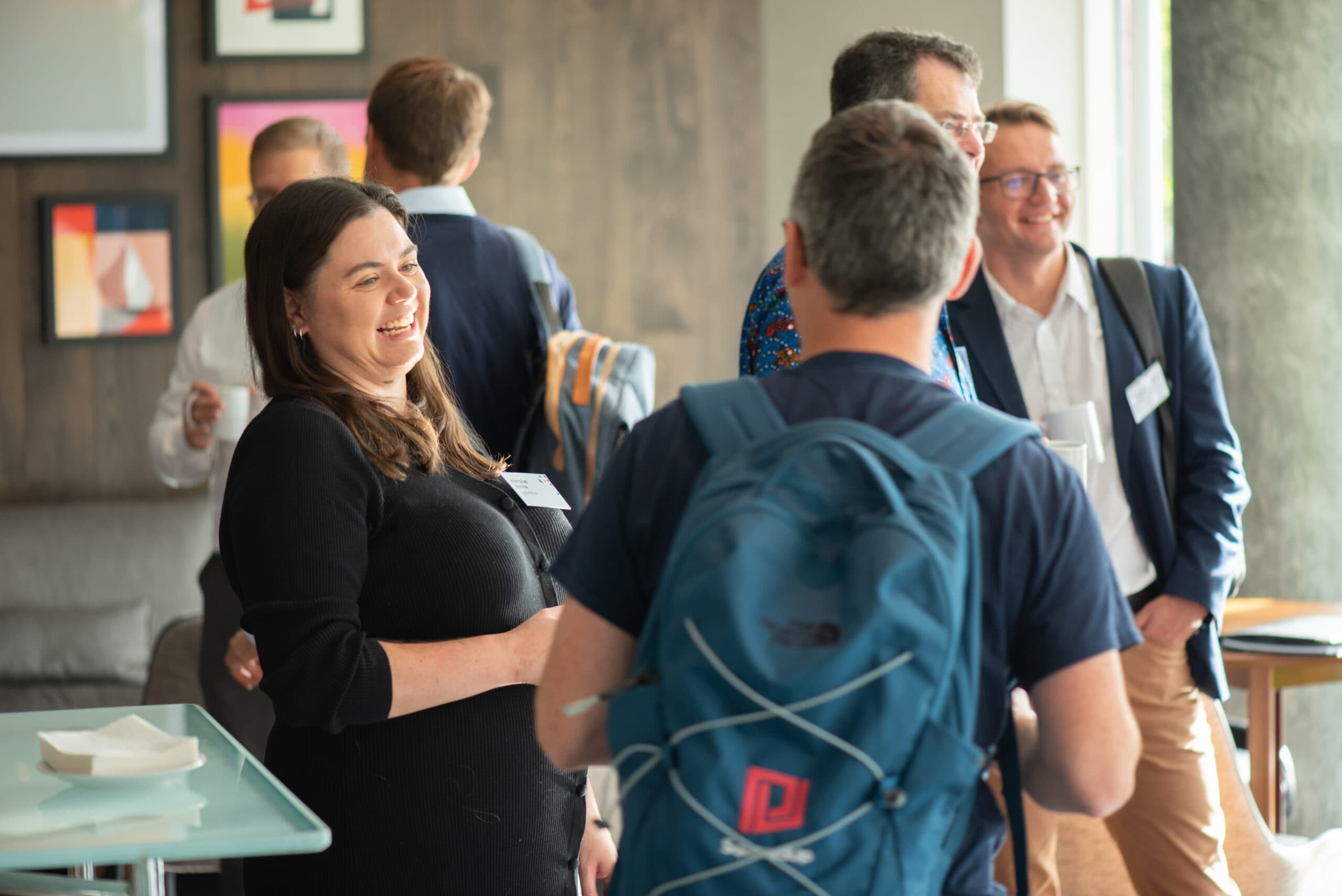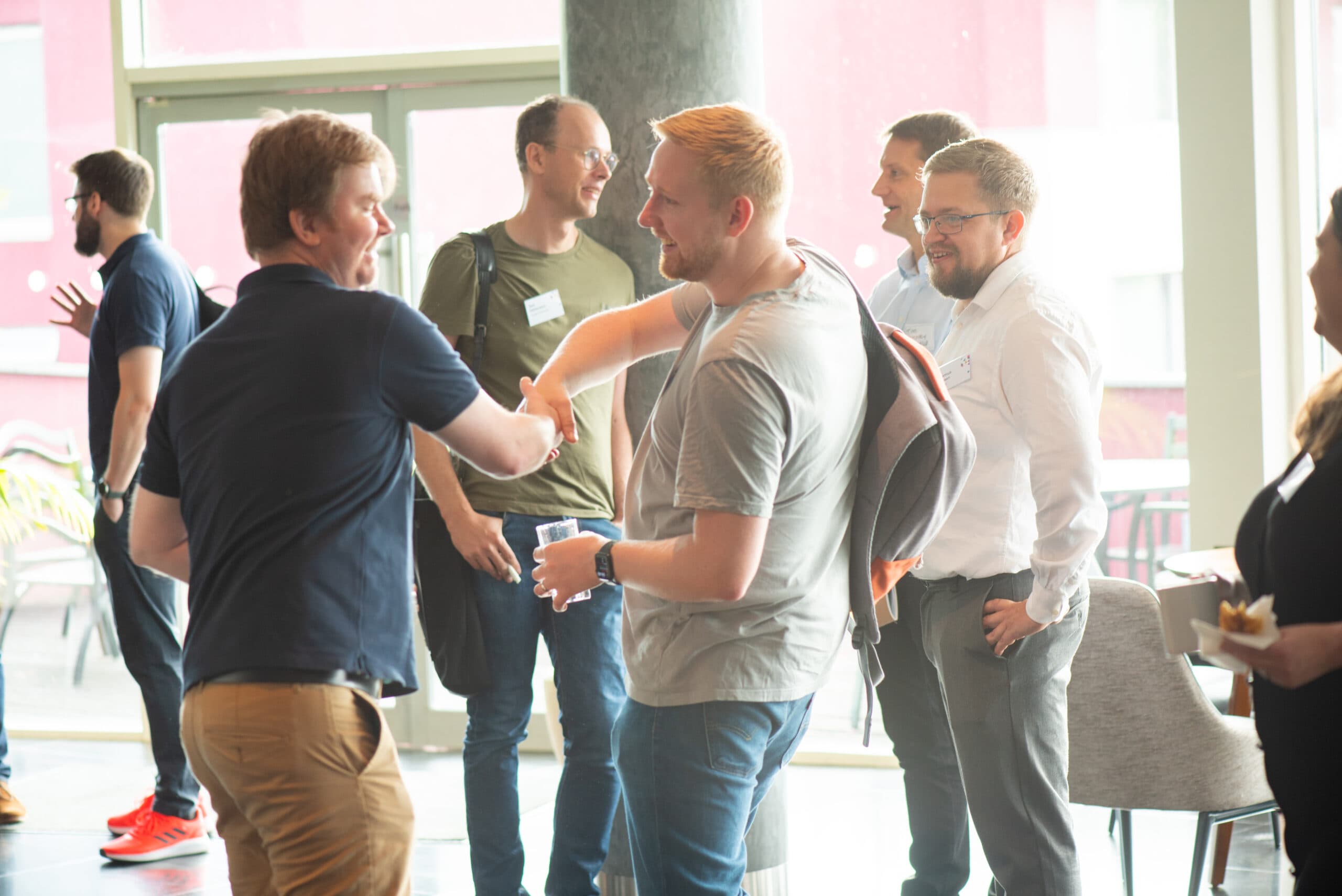 Meeting the people behind the product
A word from our CEO
We kicked off the day with a keynote from our CEO Richard Benwell. He spoke about the future of enterprise observability, and how we believe that SquaredUp and our customers are going to be a big part of it. Read the summary of his keynote at the end of this blog.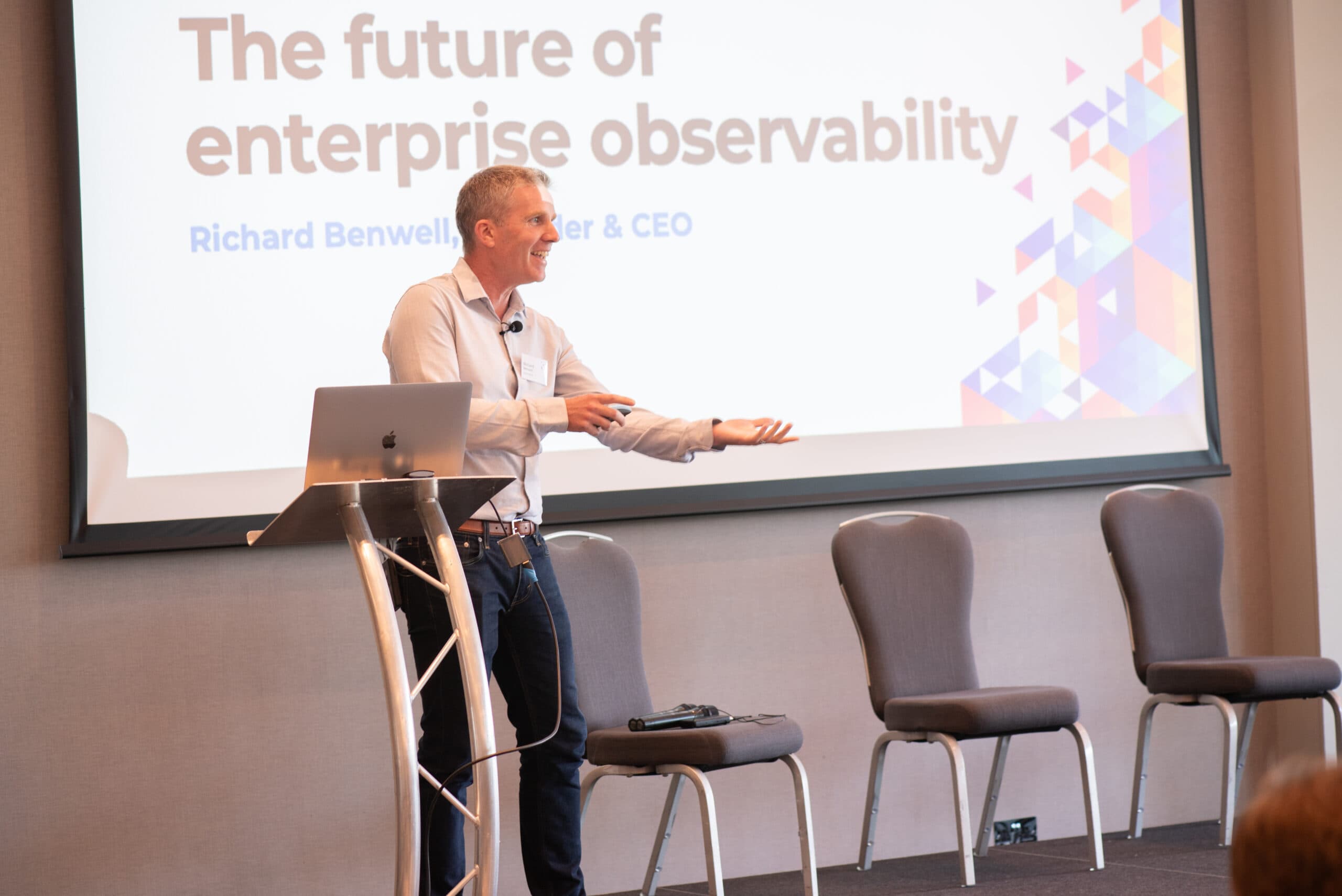 Explore our product expo
100% of workshop attendees voted the expo their favorite part of the day. We set up eight different demo stations to give our customers a peek behind the curtain of their most loved products and features.  
Our engineers showcased the latest product updates and offered one-on-one training for a range of use cases. They also presented the full capabilities of our various products – Dashboard Server, SquaredUp Cloud (with its 60+ plugins) and EAM-X (a combination of the two).  
We shared useful tips and tricks on how to get the most out of SquaredUp, as well as some (less useful, but much more fun) easter eggs hidden within!  
Our team really enjoyed finally getting to meet so many of the customers we speak to every day. We're pretty sure they didn't mind the chance to nudge our product managers on some new features either! 
Here's what one of our customers had to say about it:
"It's always great to meet the team and I appreciate their real desire to understand how we function and operate."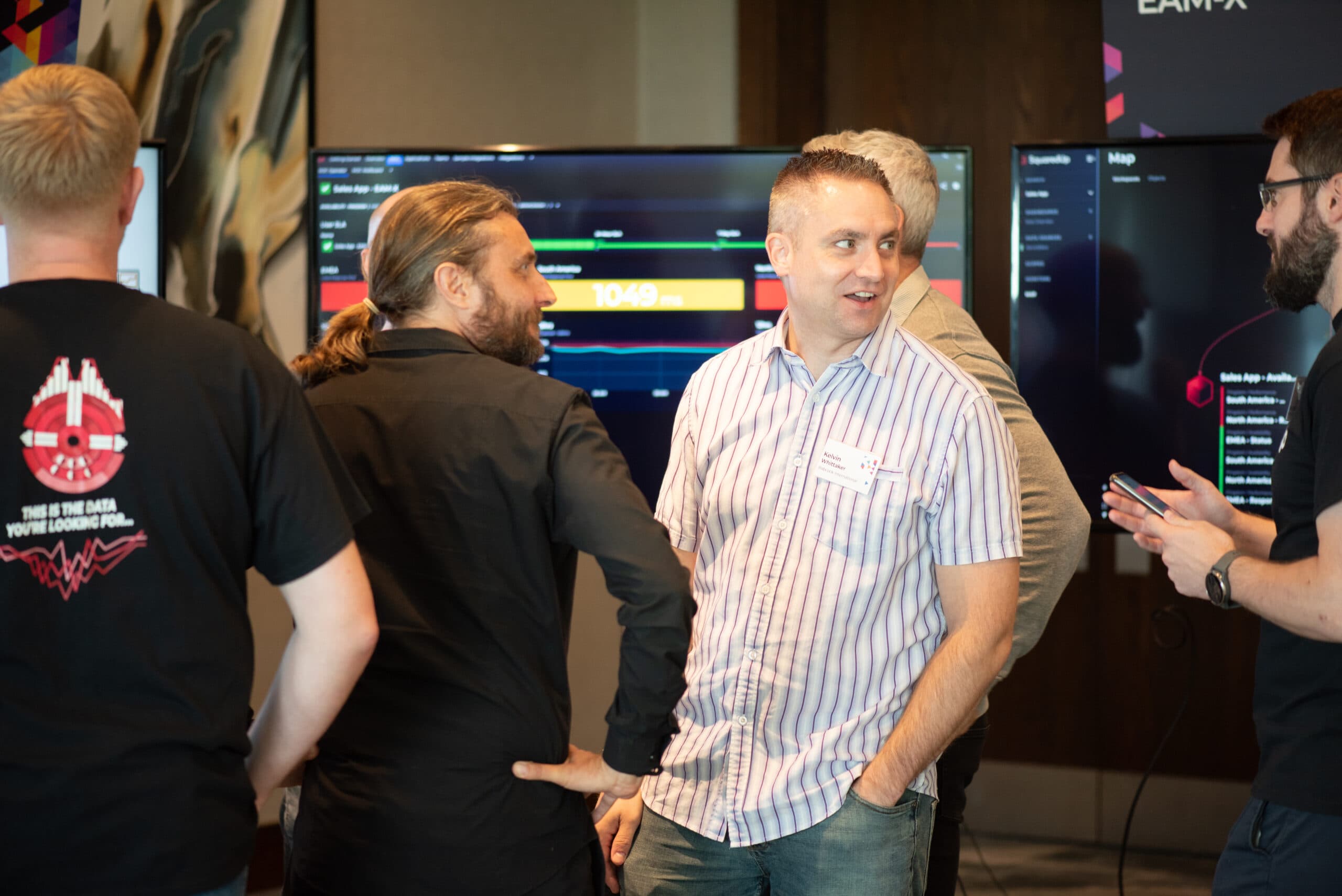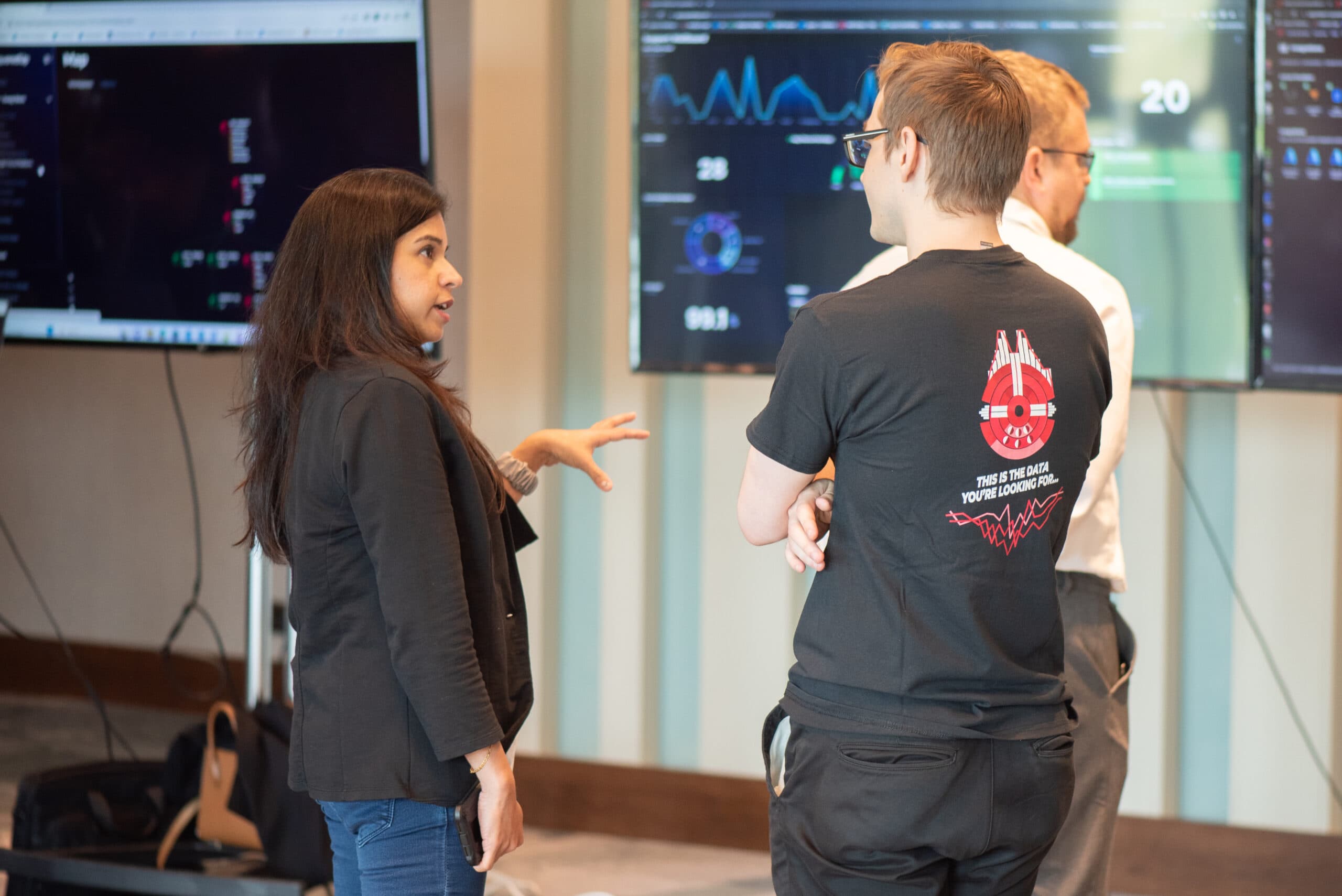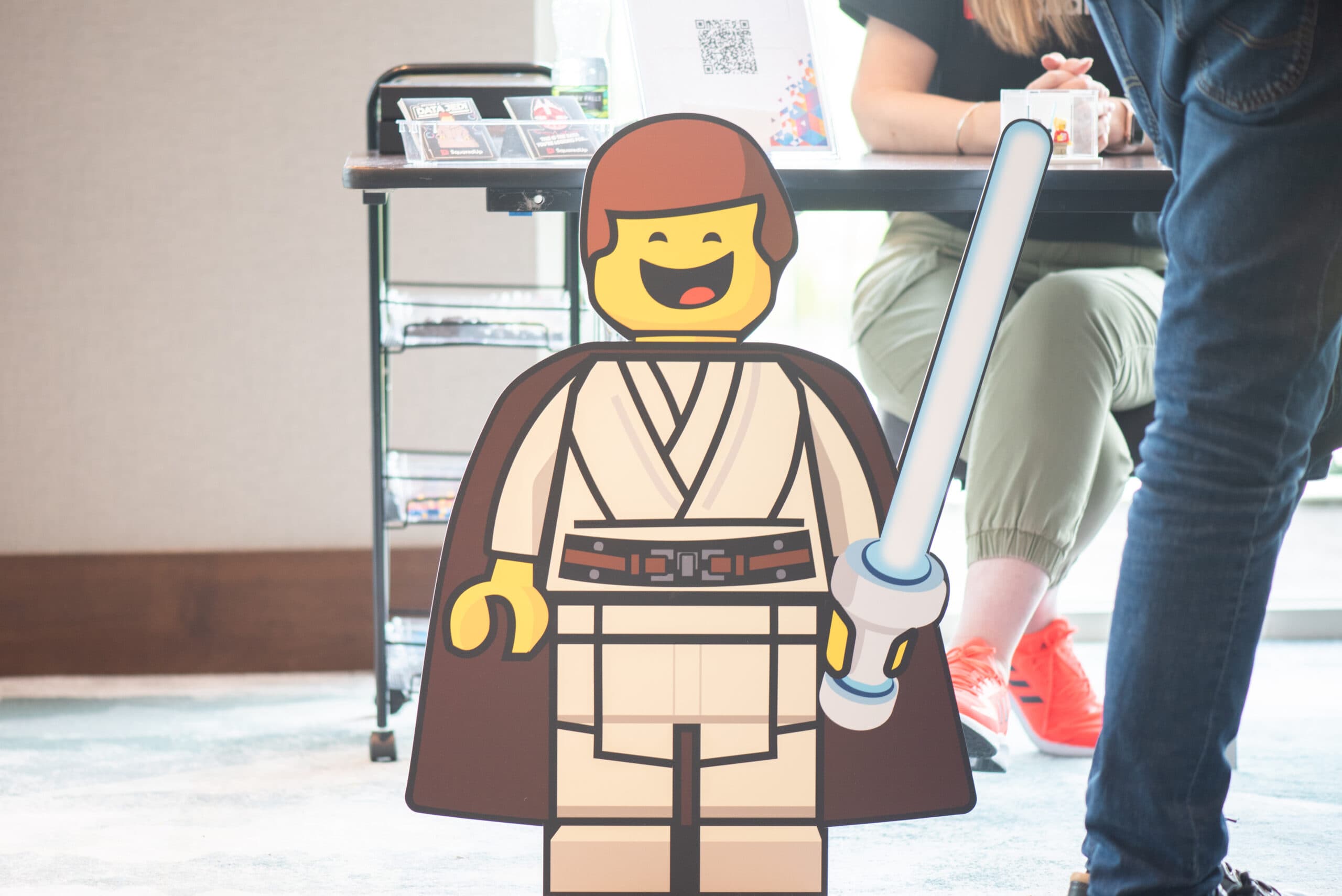 An exclusive look at what's coming soon
Dashboard Server 6.0
Since inception in 2011, Dashboard Server for SCOM has come a long way. And with v6.0 just around the corner, we were excited to showcase the latest updates.  
Director of Engineering, Bruce Cullen, summarized the impressive enhancements made since our last major release in 2021, showing why v6.0 is the best one yet.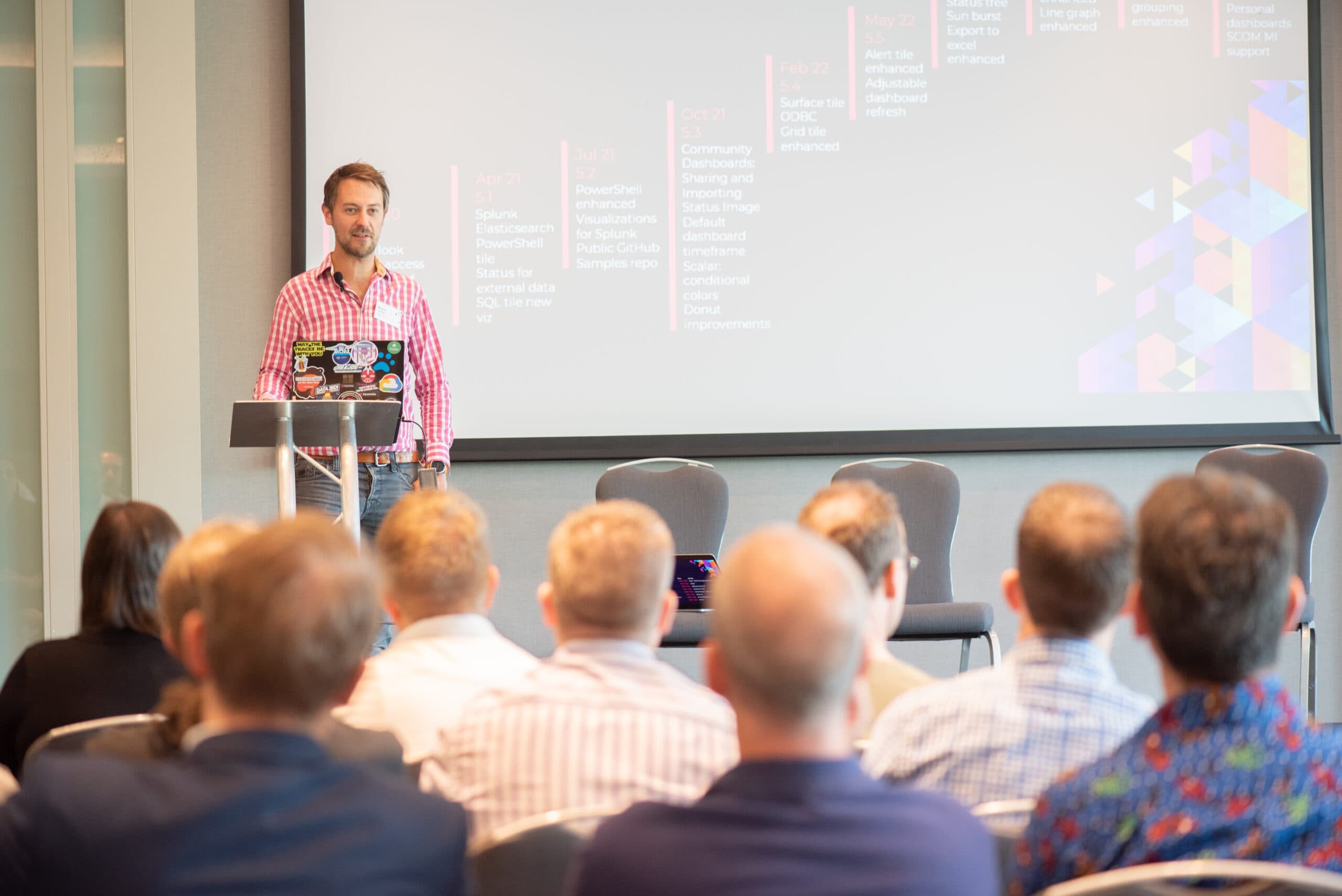 In addition to a fresh new look, we were thrilled to share the highly requested Auditing feature, which allows users to track all changes made to SquaredUp and visualize them in centralized dashboards.  
Questions like, "Who logged into the server and when? Which dashboards are most frequently used?" can now easily be answered to improve security and streamline your environment.  
Attendees also got to see two new integrations coming soon: SolarWinds and Prometheus. Users can now surface and monitor these metrics alongside SCOM data in the same dynamic tiles they know and love.  
"Very interesting with the new Auditing feature, and the new look and feel is a really nice upgrade also." 
To see DS for SCOM 6.0 yourself, watch the release webinar on demand here.
Learn everything you need to know about SquaredUp Cloud
With a raise of hands, we learnt that only half of our customers in attendance had seen SquaredUp Cloud, so it was a great opportunity to show everyone else what it can do.  
Our VP of Product Jason Baudreau started by sharing the vision behind the product, and why we think it's going to change the enterprise observability game.  
With an overarching theme of "summary", the demo focused on three key areas: 
Using visualizations to engage people with data 
Putting that data into context to make it meaningful 
Creating a tool that is both effortless and flexible  
We made sure to stress that last point in a room full of SCOM users 😉
Project Manager Dave Clarke stepped up to show how Squaredup Cloud takes data visualization to the next level with a seamless dashboarding experience. Starting with our example 'data from anywhere dashboard', he showed how easy it is to stream data from all your tools into SquaredUp for full visibility of your engineering stack.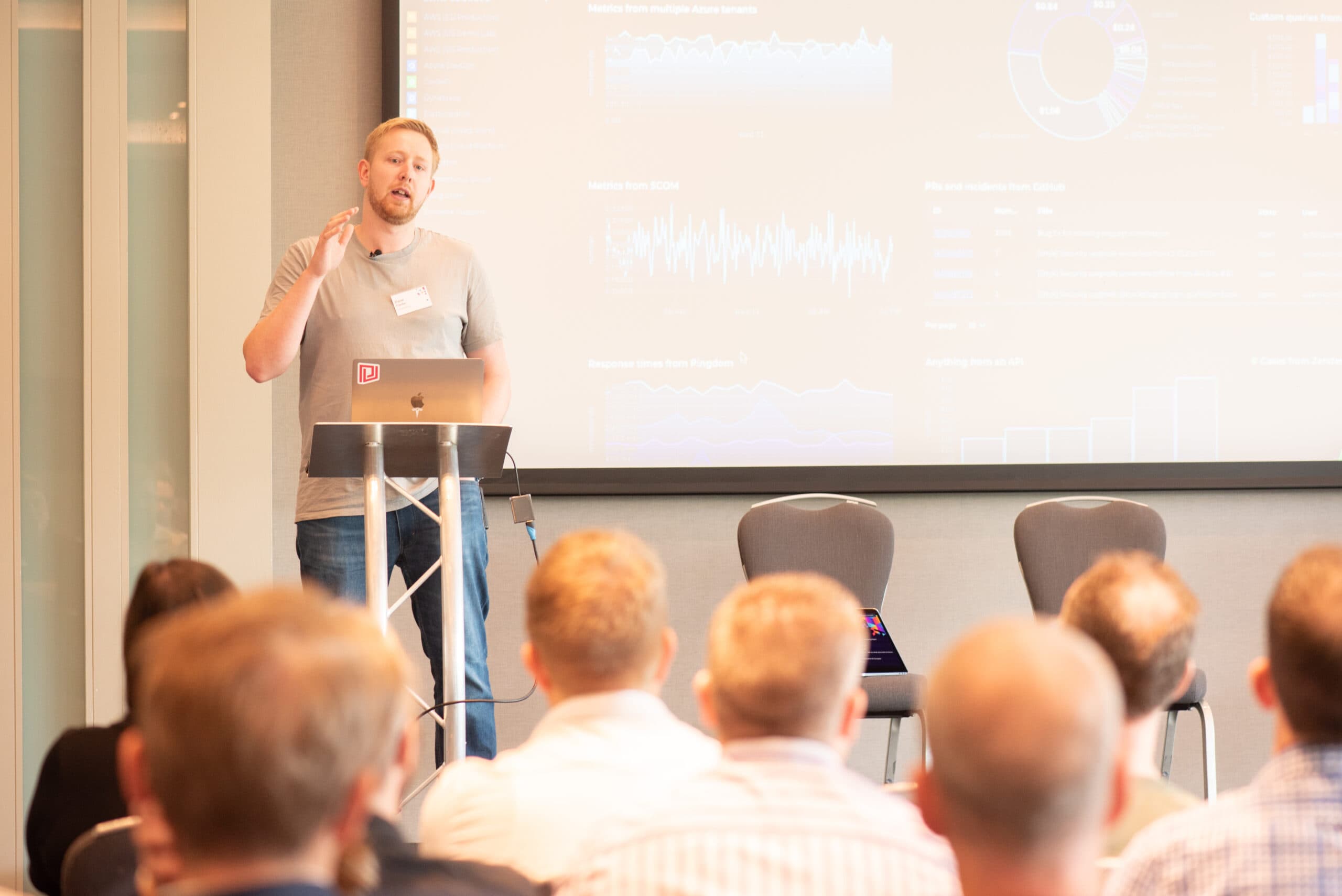 Dave demonstrated how in a matter of seconds you can connect to your favorite tools and have all of your object and object types automatically indexed and loaded up into out-of-the-box dashboards. 
Here's what one customer said when we asked what excited them most about SquaredUp Cloud:  
"The VMware integration, DevOps and Azure – they could offer us a lot of answers to some questions we have with regards to plugging visibility gaps"
We then heard from Project Manager Vincent Babin on two of our most popular features, Open Access and notifications. We know how important dashboard sharing is for our DS for SCOM customers, so Open Access was a non-negotiable for SquaredUp Cloud too. You can now share dashboards to anyone in your team, business or beyond in the click of a button.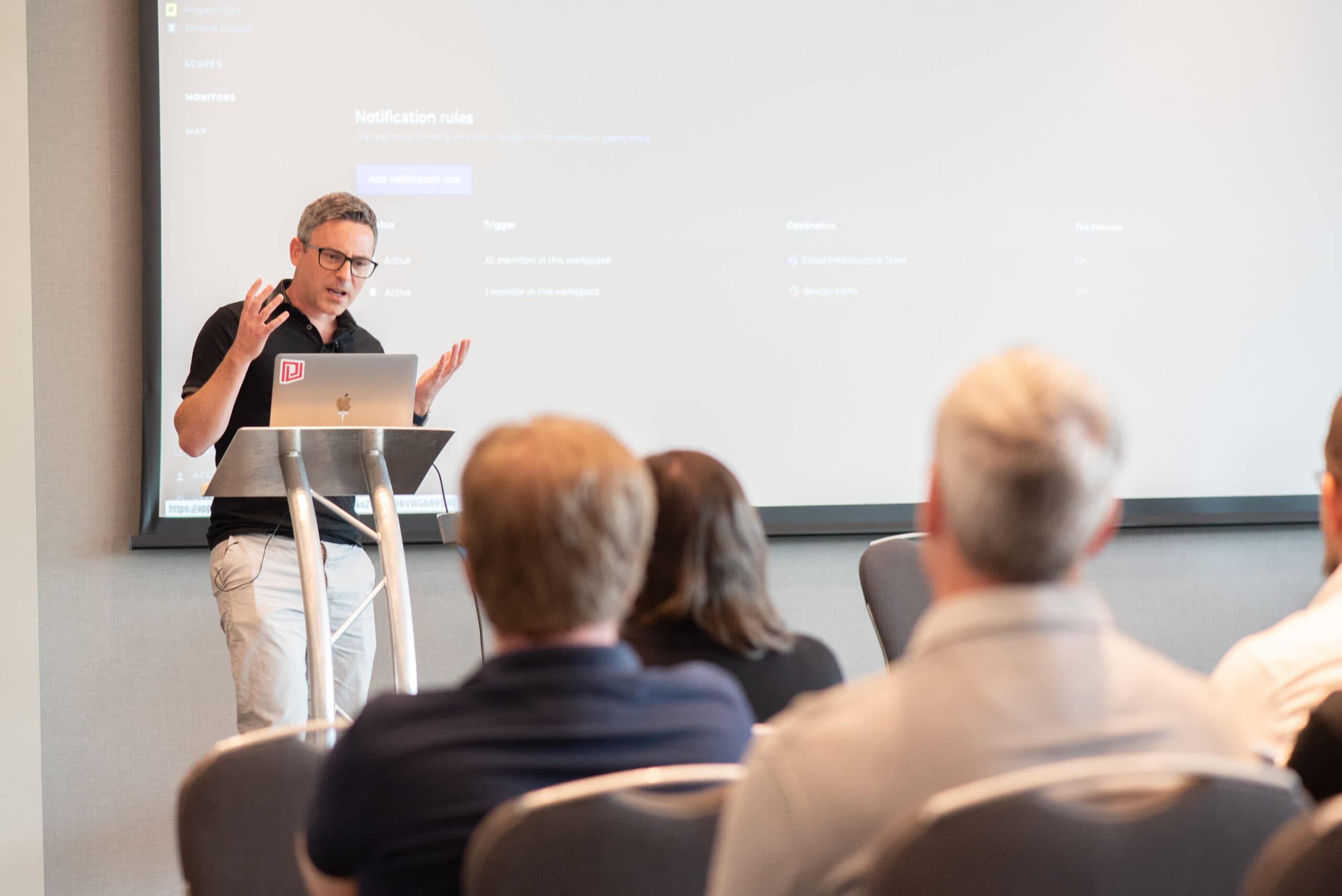 Vincent also showcased our new and improved notifications feature, allowing users to set custom monitoring thresholds and receive notifications to Slack, Teams, ServiceNow, email and more. It means you'll be notified before something goes wrong, without keeping an eye on the dashboard.  
Customer Insights
This wasn't just a day for us to share what we've been working on; we wanted to hear from our customers on how they use SquaredUp day-to-day, and what we can do to make their experience even better.  
With a sticky note station set up, we encouraged attendees to post any questions, concerns, or ideas they had for us, to be used as prompts for a conversational roundtable.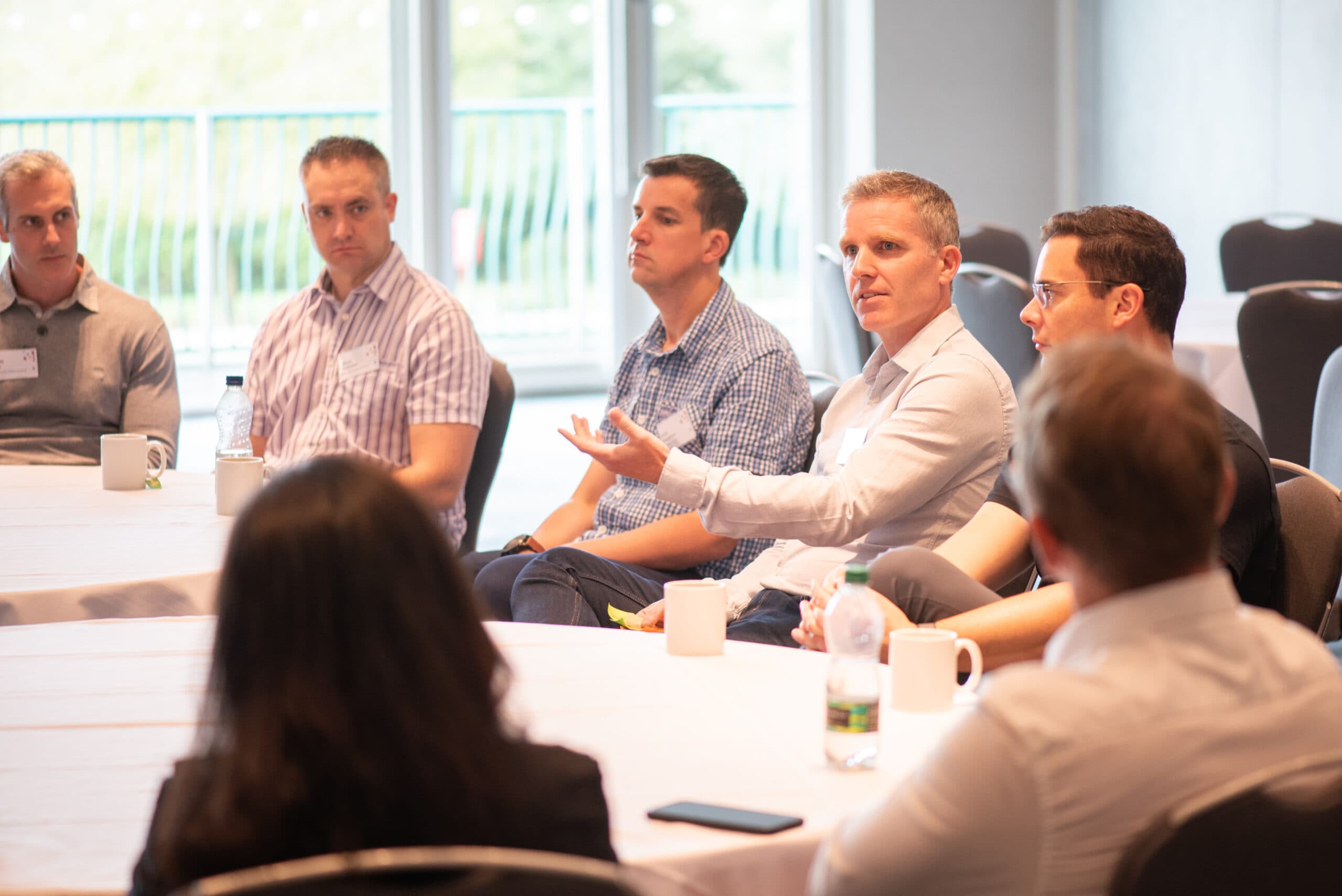 We opened the floor for discussion and covered topics including PowerShell monitoring, strategies for selling SquaredUp internally, API usage in Dashboard Server and much more.  
It wasn't long before we landed on SCOM MI. We were excited to hear that one of our customers in the process of moving everything to Azure was currently trialling the public preview. So we were keen to know, is it really a viable option? With some major bugs, unknown costs and lack of Linux monitoring aside, is seems the jury's still out.  
This did lead us to another interesting question though: Will we see a repatriation to on-prem monitoring in the next few years? With businesses rushing to move their monitoring to Azure, the costs can quickly spiral out of control. How can this be avoided? Is lift and shift the best method, or is a more considered multi-year roadmap needed to keep costs down? 
"It's great to talk to other SCOM SMEs and share ideas as to how they handle different issues we all share."
We also took time hear what our users want to see in the Dashboard Server roadmap. In addition to many small quality of life improvements, we discussed Citrix monitoring MPs and how we can view the VADA map in team dashboards.  
We came away with tons of new ideas, and it looks like our customers did too.
"Learning about the new features and possibilities gives me a renewed desire to dig into how we can improve the services we already provide."
If you have any feedback for us, please feel free to share it here!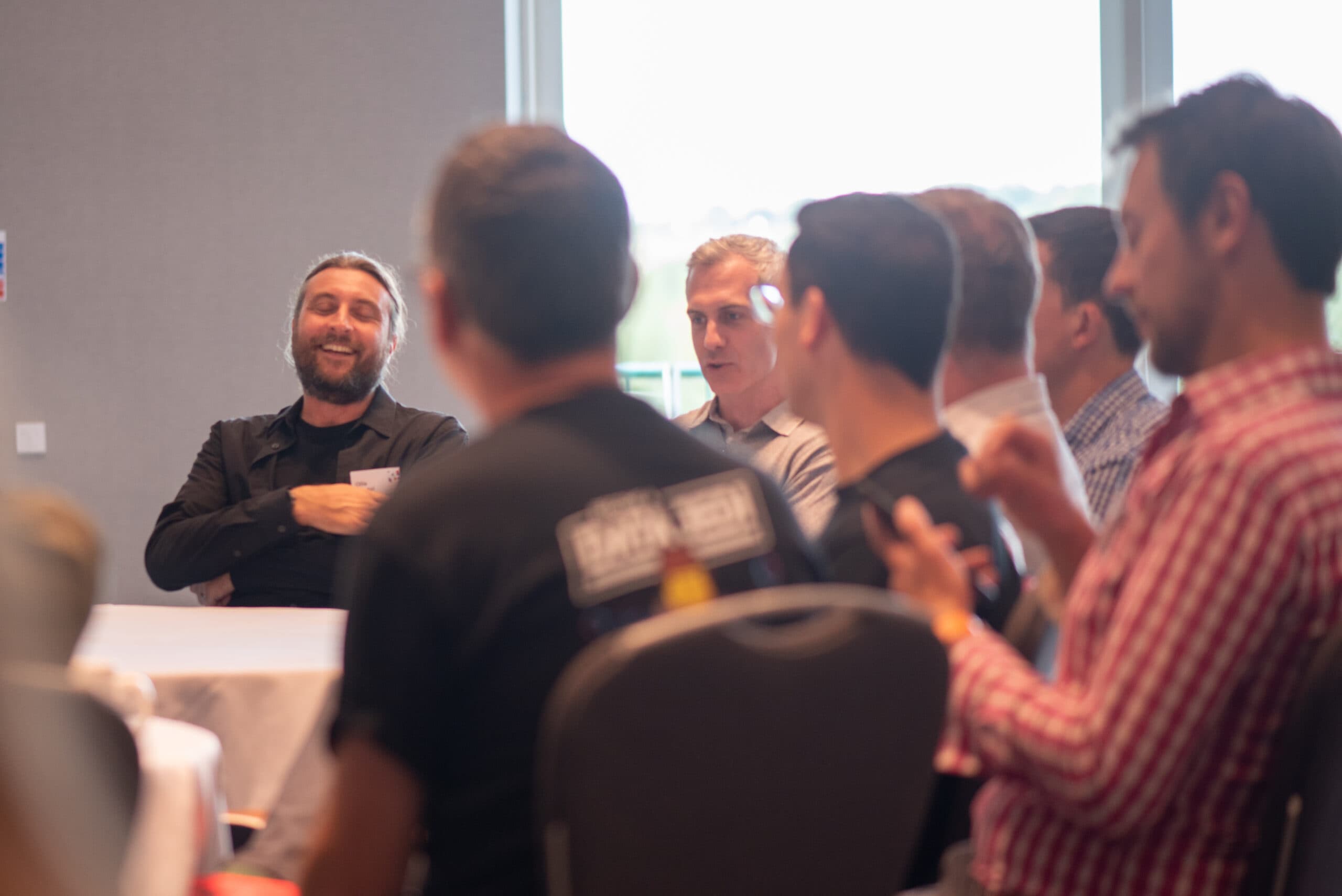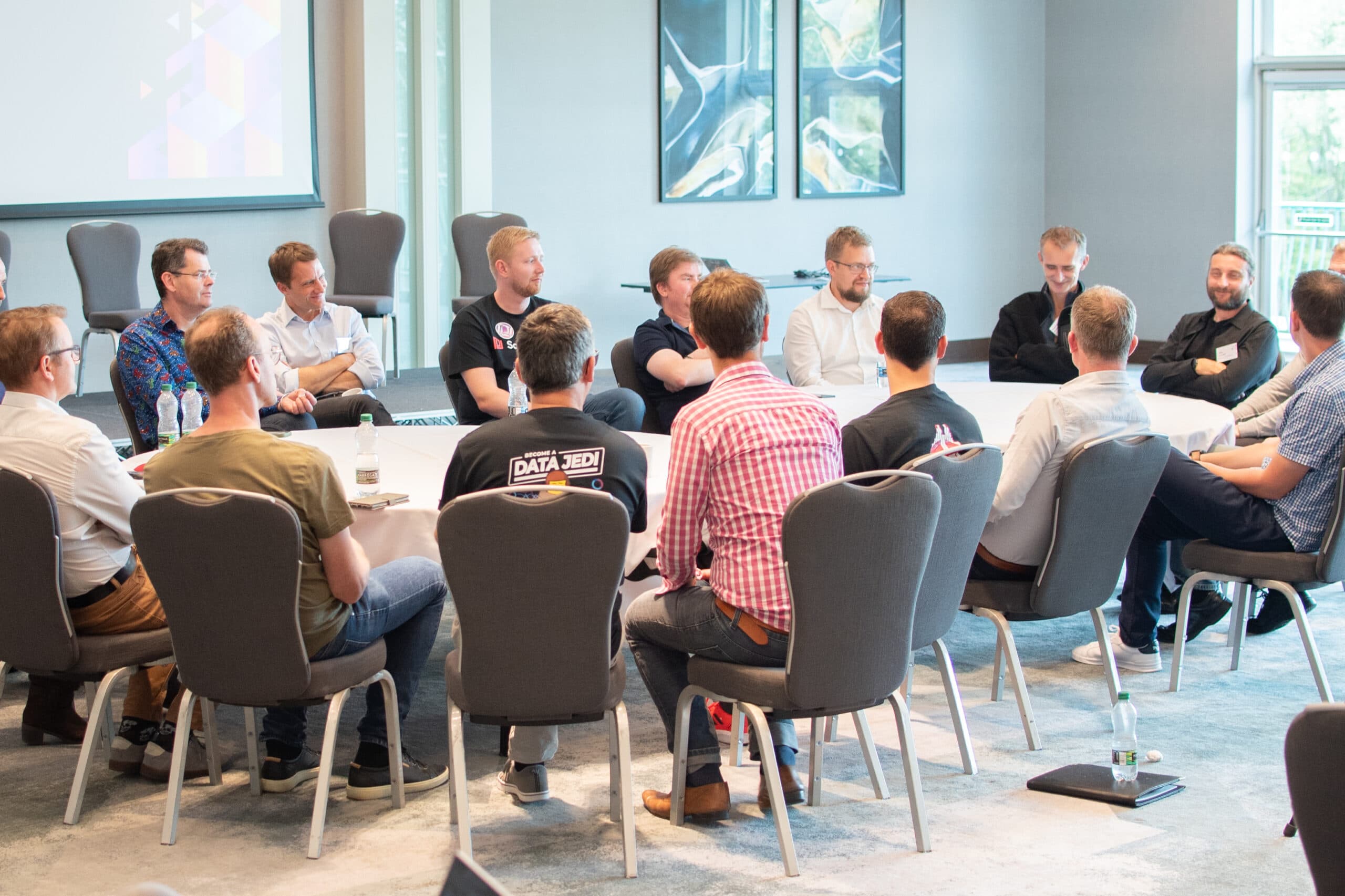 Finally, we want to say a massive thank you to our awesome customers for making the event such a success. We're extremely grateful so many of you made the journey over to the UK, it was great getting to finally meet so many of you in person.
Here's what some of our customers had to say when asked what they loved most about the workshop:
"Meeting the team behind the scenes, talking technical details, and feeling the passion of everyone evolved. Talking to other SquaredUp and SCOM users who have an advanced insight into it."
"I can't decide =) Everything was really interesting. But my absolute favorite was the expo and chatting with other users."
"Thanks for making us feel welcome as always, it was good to see both old and new faces in the team and talk over some questions and scenarios."
The fun didn't end there though, we rounded off the day by enjoying some free-flowing food and drinks overlooking the beautiful Marlow lakes.
So, same time next year?
---
Keynote: The Future of Enterprise Observability
Richard Benwell, Founder and CEO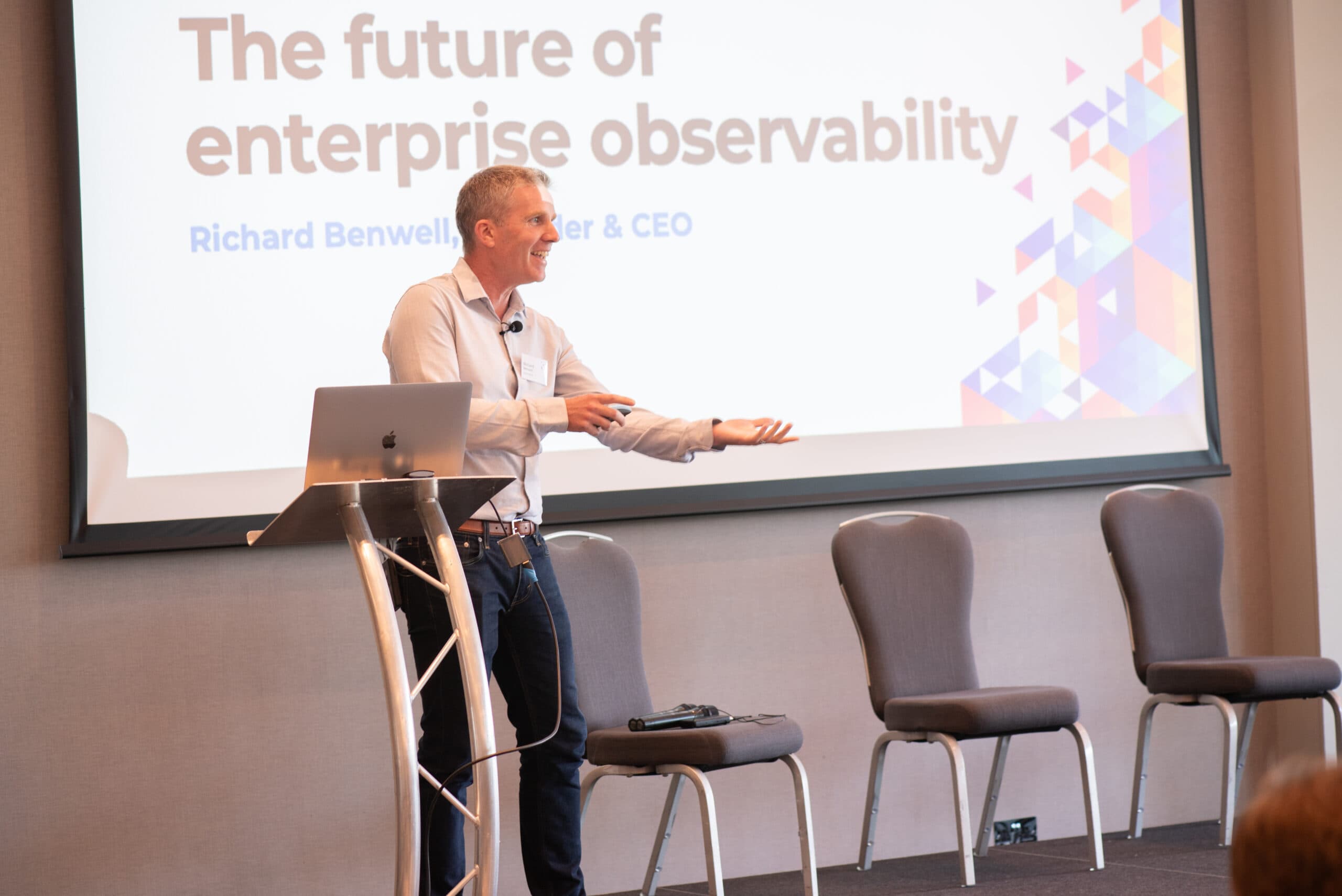 Summary:
Since SquaredUp's inception 10 years ago, there's been a shift in the technological landscape. IT has been an important part of every business for a while, but today, software is actively transforming businesses. We've seen proof of this when talking with customers; regional police forces are introducing IoT interview rooms, and national broadcasters are creating their own streaming apps. 
Because software is now so critical to businesses, being able to understand, troubleshoot, and scale it is essential. 73% of c-suite executives see improving observability as a strategic imperative (according to New Relic's 2022 Observability Forecast).
Businesses need a deeper understanding of complex systems to not only answer "what's not working?", but "why is it not working?". "We can't troubleshoot code with CPU metrics, we need things like traces."  
However, even with this focus on the "why", siloed data and lack of context remain key challenges in observability – just like in traditional monitoring. With these challenges comes an opportunity for SquaredUp, and for our customers in the IT Ops space. 
Those of us who do enterprise monitoring with SCOM are already well established as the single pane of glass team in the business. There is no such equivalent in engineering teams. They don't always have a clear idea of who to go to when something goes wrong. Sure, SREs are headed that way, but there's still not one team that "owns" observability. What's to stop IT Ops from creating a one-stop shop?
Of course, SCOM wouldn't be a viable observability portal for wider engineering teams. But we've created just the tool that could be. A few years back, we set out to recreate the value we delivered for SCOM, this time for the wider engineering tech stack. We took everything we've learned over the last 10 years and built the ultimate single pane of glass for all engineering tools and teams. The product is called SquaredUp Cloud, and it features 60+ native integrations with Azure, AWS, SolarWinds, VMware, and many more tools. 
We think SquaredUp Cloud is going to play a key role in the future of enterprise observability, and we'd like for you to join us.