Introducing SquaredUp Cloud
Jason Baudreau
VP of Product, SquaredUp
Today we're announcing the launch of SquaredUp Cloud – a new kind of business intelligence (BI) tool – designed to help product, engineering, and IT teams easily discover and share insights from their data.
Read on to find out more, or watch the recording of our launch webinar for a full demo.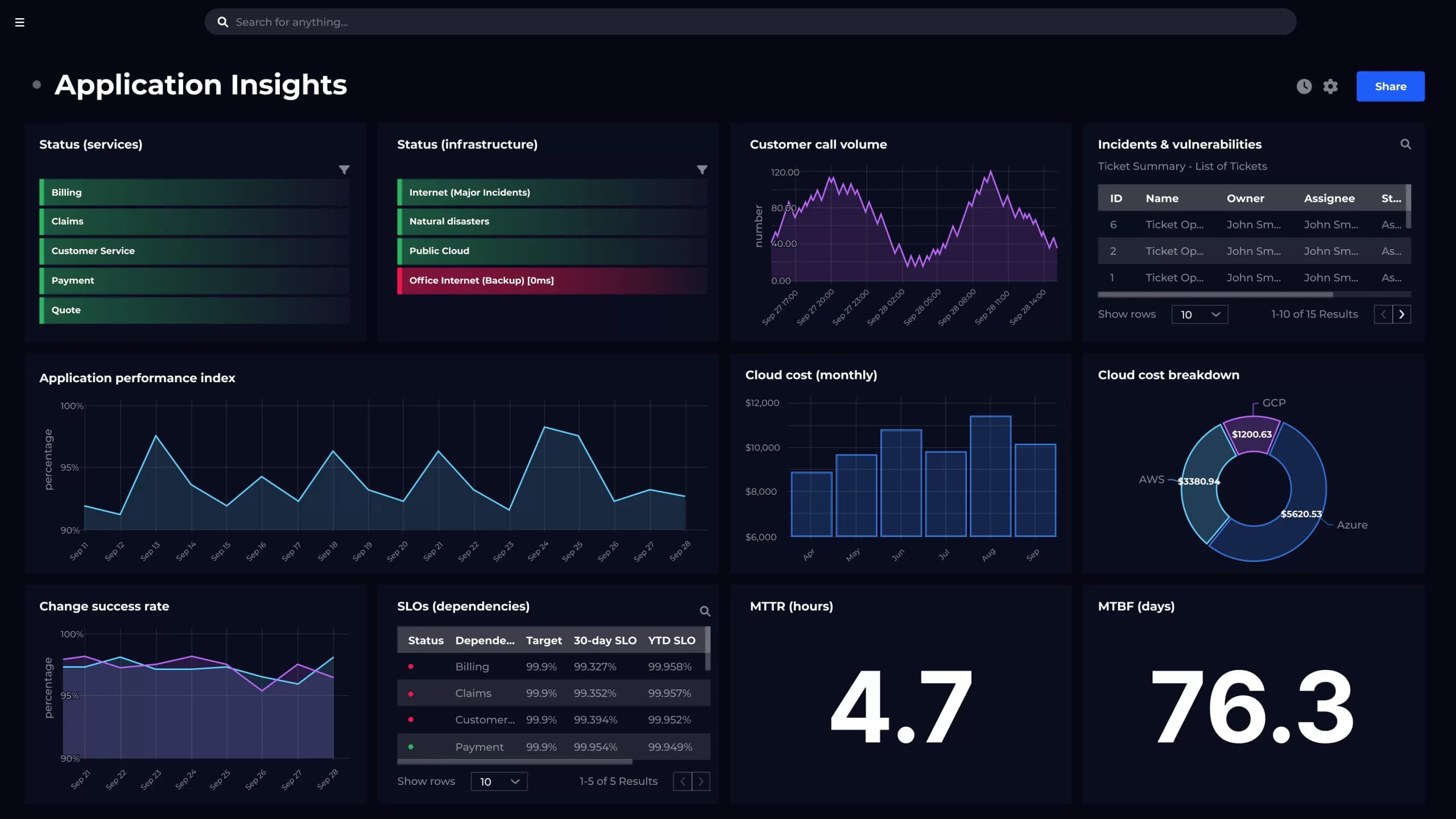 Harness the power of your data
As our systems grow more complex, we lose more control – of costs, security, reliability, performance, quality, and productivity. We have all the data we need (maybe even too much) but it's still not easy to answer simple questions like how are we doing? what went wrong? or where can we improve? 
We believe engineering teams need a new way to get answers from their data, and we're making that our mission. 
Read more about why we built SquaredUp. 
Data-driven businesses have BI.
Now data-driven engineering teams have SquaredUp.
SquaredUp helps you visualize, analyze, monitor, and share your data, wherever it lives. See the awesome features that make this happen. 
You want to get answers without moving and managing data, so we've built integrations that surface data directly from your engineering tools:
Check out the 50+ pre-built plugins we're launching with. 
What's up with the Star Wars Lego?
To celebrate the launch of a product that brings together disparate data into a big picture, the team came together to build a 7,500-piece Lego Millennium Falcon... smash it... and record it with a 1,000 fps 4K camera – so we could play it in reverse.
Why? As well as being a really fun way to bring a remote team together to celebrate what's been a long collaboration, we also think it's a great analogy for bringing scattered data together to create a picture that you wouldn't see from the pieces themselves. And we love a bit of Lego and Star Wars!
Behind the scenes footage: The build & drop
Learn more about the new SquaredUp
If you're interested in seeing SquaredUp in action, check out the recording of our live demo and Q&A. Or get started right away by signing up for a free account.