SquaredUp, re:Invented
With ten years behind us, it's time to look ahead.
SquaredUp turned ten years old this month, a sure sign of adolescence for a budding tech startup. As with any important milestone, it's cause for both celebration and reflection: who we are, where we come from, where we're going. And that's what makes the timing of our tenth birthday so profound - it's right at the dawn of SquaredUp's second act. Our vision remains the same, but we have a new generation of product, and with it a new ambition. We have chosen to launch this exciting next phase at the aptly named AWS user conference, re:Invent. ?
If you know SquaredUp, you probably know we love Star Wars, Lego, and dashboards. You might have seen us (handing out said Lego) at conferences like Microsoft Ignite, or any venue where Microsoft gets center stage. Our customers are the IT Pros keeping enterprise IT infrastructure humming. Their tools are SCOM, SQL, and PowerShell and our mission has been to help them surface and visualize all the juicy data locked in those tools, so they can monitor their web of infrastructure and map it to the applications that rely on it. Learn more over at our first home - squaredup.com.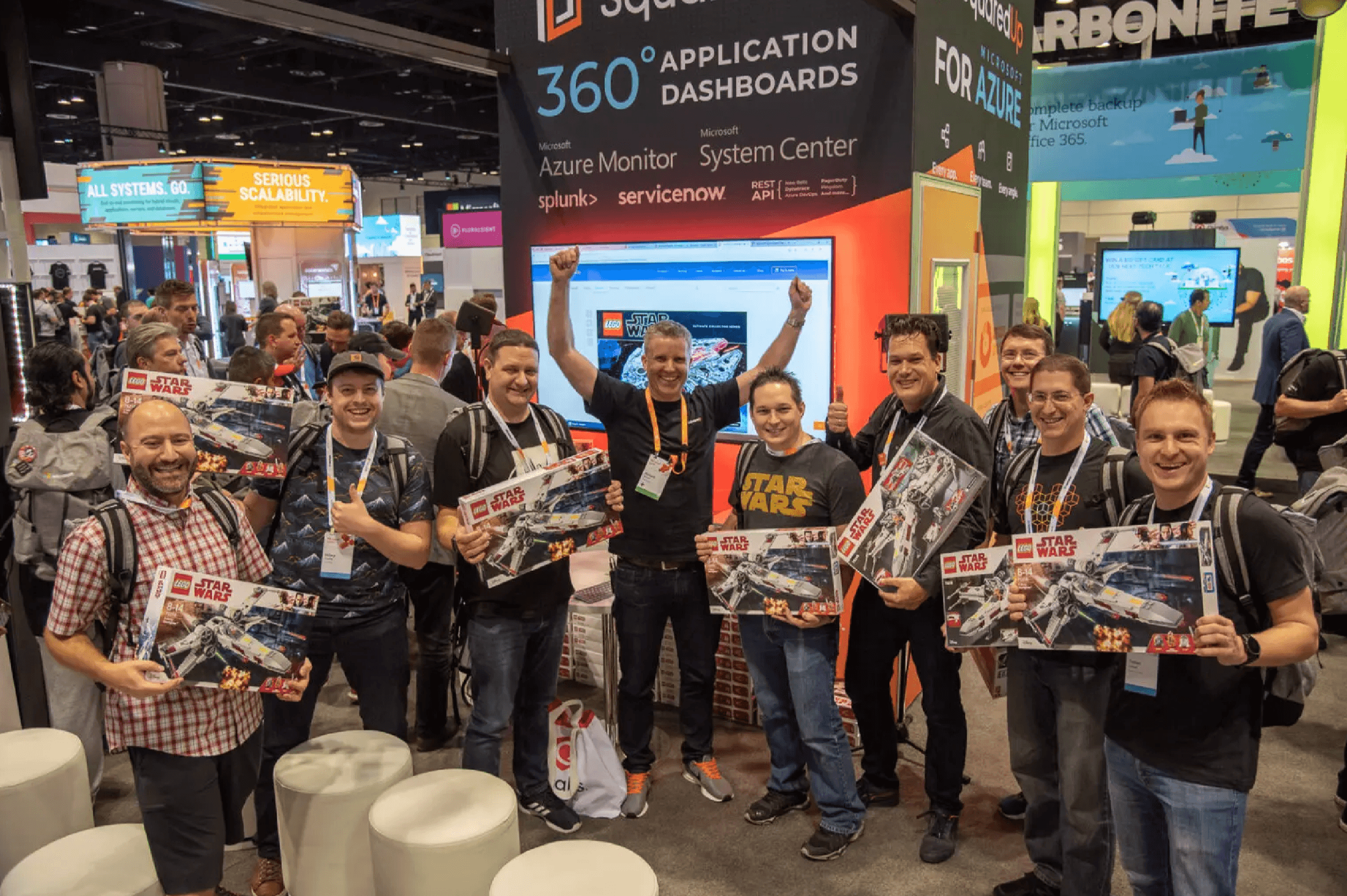 Like most businesses, our customers are embarking on a journey of digital transformation - a trend long underway but dramatically accelerated by the global pandemic. It brings with it a new set of challenges that span far beyond the data center. Incident response and proactive monitoring are still critical, but mean something very different in a world where infrastructure is replaced with cloud services, servers are replaced with serverless, and where change happens by the hour. Metrics like SLOs and release velocity take on new importance, and teams need to grapple with cloud costs and new vulnerability vectors.
As our customers step up, so must we. We're bringing our same vision to make complex data simple – to share, find, and understand - to help modern enterprises build, run, and optimize their most complex digital services. We're not the first to try to solve this problem, but with so much data and so few answers, we think it's time for a different approach.
Instead of collecting data into a single, monolithic database, we leave it where it is. But we index it to know where to look, organize it so that it makes sense, and then surface it as insights, right when you need them. We're getting really excited about it and we're calling it an enterprise observability portal (because we shuddered every time we called it a "single pane of glass").
We can't wait to show off our observability portal next week at AWS re:Invent, Nov 29 - Dec 3, 2021. We hope to see some familiar faces there, but we know we'll be with a new crowd too. We're looking to make some friends, so we've packed plenty of Lego to give away. Keep an eye out!