Fantasy Premier League Football Dashboard with Web API
This Fantasy Football dashboard shows the Cash League (league with cash prizes) and my performance in it so I can always see where I am in relation to first place.
Tim Wheeler
Director of Engineering Services, SquaredUp
Dashboard preview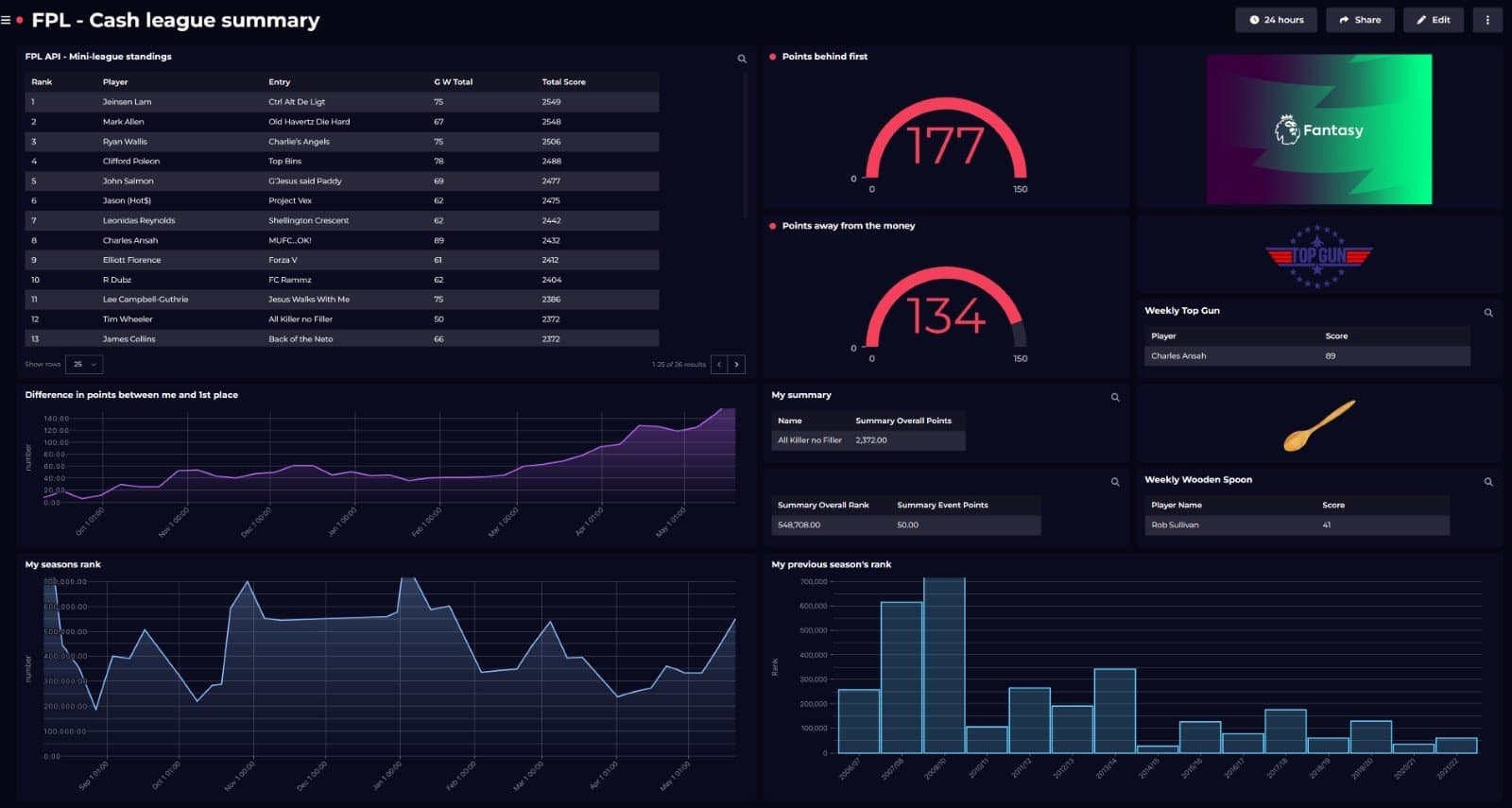 Challenge
There wasn't anywhere that I could get all the information that I wanted in one place to check my performance in the Fantasy Premier League (FPL). I also wanted to see how this season has gone compared with my previous seasons but I couldn't see that information together. To find all the data I want, I have to go to a website and look it up across several different pages and there are no visualizations. 
Solution
I decided it was time to put SquaredUp to work on my personal passion and build a dashboard that allows me to consume the information at a glance. All the data is pulled from the FPL Web API and I've added monitoring to get the colors to show whether I am doing well or not. 
At the moment, I don't love my dashboard because I have had a terrible season! But it's great for showing the gap between my position and 1st place, how I'm performing against previous seasons, and add in some other fun elements for the mini league I'm part of. 
Dashboard walk-through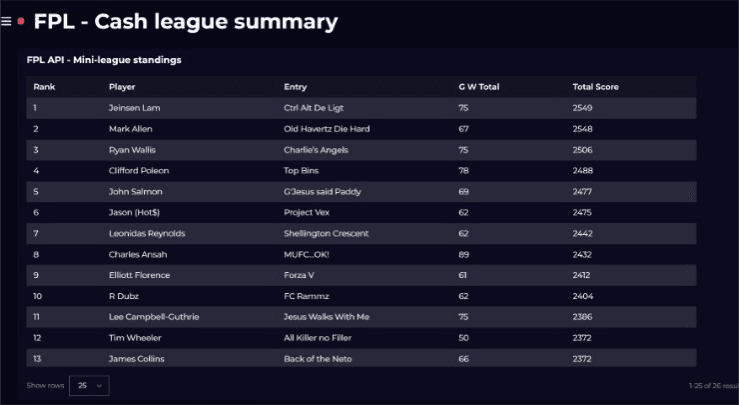 The first tile on the Fantasy Premier League dashboard is a table that shows my mini league standing. I like to keep an eye on my position on the leader board.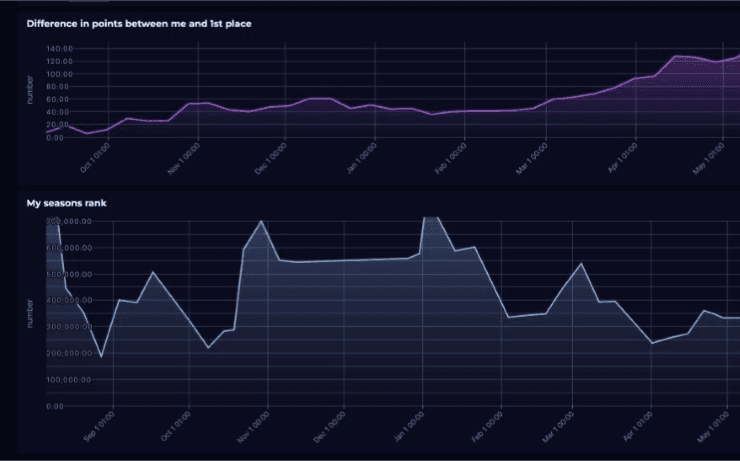 Below the table is the line graph that gives me an instant visual of how I am doing in relation to first place. The difference in points between me and first place lets me know where I've lost or gained ground over the season. 
The next line graph is my season's rank over time so I can check on how I'm performing against the other 11.5 million players. Plus, the bar graph to the right lets me see how I'm performing against my previous seasons.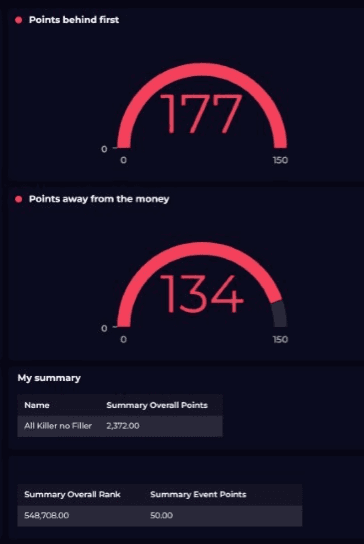 Next up are a couple of gauge tiles that give me an instant view into how far I am from first place and how far I am from a position that makes me money!  
Below that, my summary table tiles give me the basic stats available on the main FPL page, like overall rank and event points.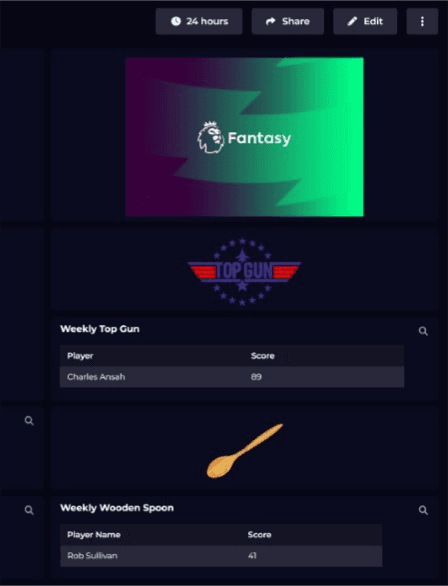 For a bit of fun, there's a Weekly Top Gun and Weekly Wooden Spoon – an image tile and table tile for each. The wooden spoon is awarded to the week's worst player in the mini league and the top gun award goes to the best player. This is important for banter with everyone else playing the game! 
In the future...
In the future, I'd love to build another dashboard that compares two players across the season so I can keep tabs on the players I find most interesting.  
Create your free dashboard
This Fantasy Premier League Football dashboard is not available out of the box, but you can easily build something similar yourself using the WebAPI plugin.
Simply create a free account to get started, or check out this video to see how easy it is to use our Dashboard Designer:
To see what other dashboards you can create, check out our Dashboard Gallery.