Each tile that needs editing has a subheading showing what is needed.

Copy the checks ID or name you want from the PowerShell grid tile titled Monitors Details at the bottom of the dashboard. If you prefer, then you can find the check IDs and names in Pingdom as described below.
Dashboard JSON says the check IDs and names can be found in the 'check detail' below which completely confused me, until I realised that a tile below is called 'Monitors Detail' and the info is there. Can the JSON be updated to say: "Check IDs and names can be read from the 'Monitors Detail' tile on the dashboard itself".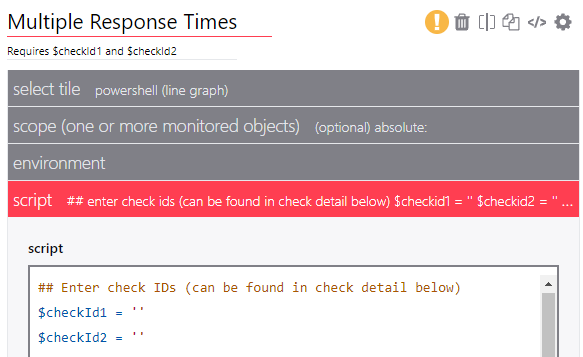 So it looks like this, but with your own check IDs: