Virtual Customer Workshop
Last month, we ran an intimate in-person customer workshop in Marlow, UK. It was such an engaging experience, we wanted to try and recreate it virtually… introducing SquaredUp Live, Virtual Workshop!
Join our interactive virtual workshop to meet the team and get an exclusive peek behind the scenes.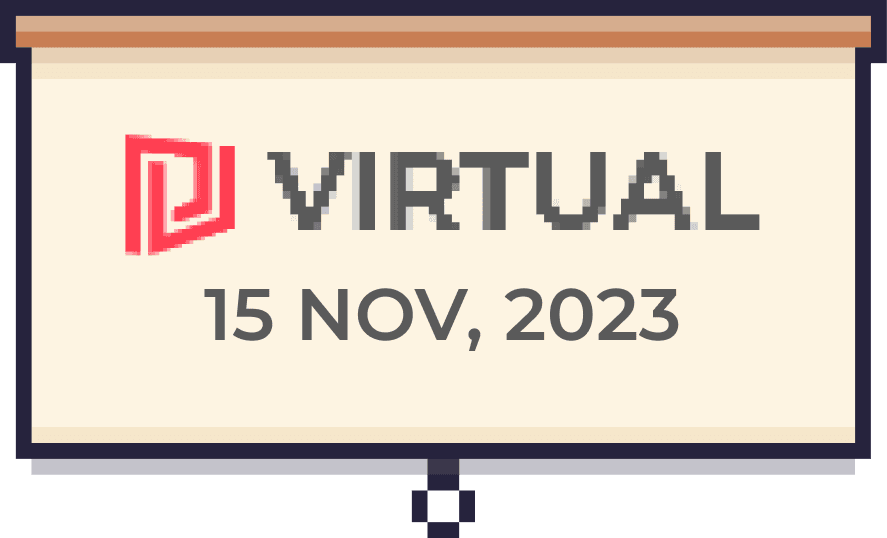 SquaredUp deep-dive
Come along to learn about our latest offerings, get your questions answered and engage with other SquaredUp users.
You'll get a look behind the curtain as you meet the team. Watch our engineers showcase the full capabilities of SquaredUp, get the latest product updates and network with members of the community.
Product updates
Learn what's new at SquaredUp, including recent updates to our SquaredUp Cloud and Dashboard Server products.
Product expo
See product demos from our Product and Engineering teams across a range of use cases.
Networking
Don't miss this unique opportunity to network with other members of the community.
Meet the team
Get to know the leadership, product and engineering teams behind the products you love.
Agenda
| Time (GMT) | Activity |
| --- | --- |
| 13:00 - 13:15 | Welcome and meet the team |
| 13:15 - 13:45 | Keynote from Richard Benwell, Founder & CEO |
| 13:45 - 14:15 | Product news & updates |
| 14:15 - 14:30 | Coffee, tea, and networking break |
| 14:30 - 15:30 | Product expo - meet the engineering team |
| 15:30 - 15:45 | Wrap-up and reflections |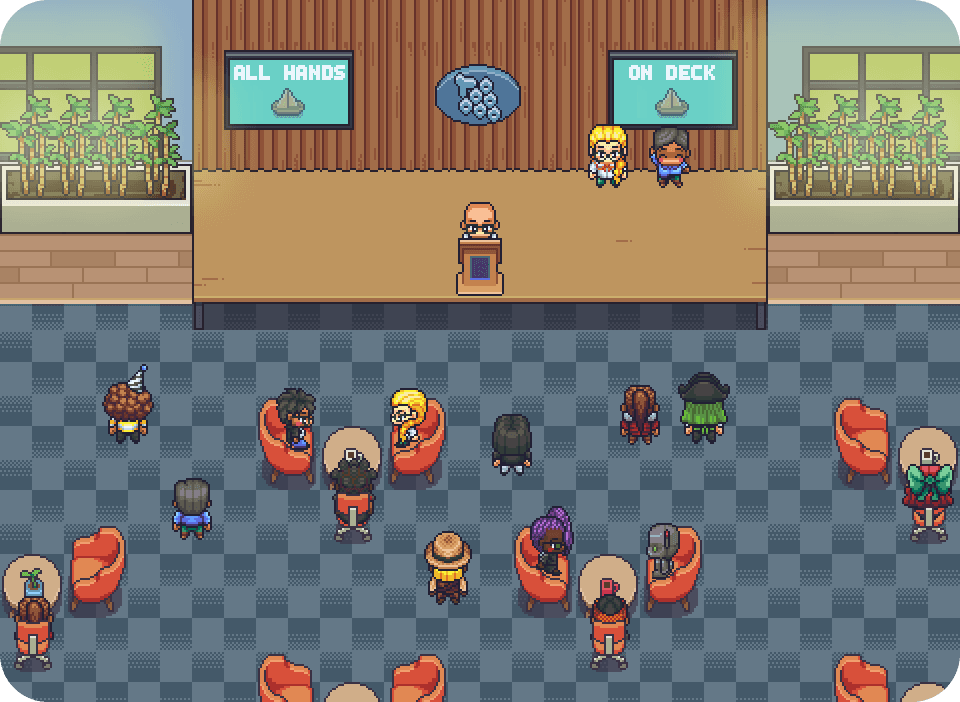 Platform
To recreate as much from the in-person event as possible, the virtual customer workshop will be hosted on Gather Town. We're even modelling the venue on the Crowne Plaza in Marlow.
Create your own bespoke avatar and walk through "SquaredUp Town", joining sessions, exploring demo booths, and chatting to SquaredUp team members and your peers.
Please make sure you have a stable internet connection and working video camera and microphone.

Virtual event with real SWAG
The event may be virtual but there's real SWAG on offer! When you complete the registration form you'll have the opportunity to create your own LEGO Jedi minifigure in the SquaredUp SWAG Store. Just add your postal address to the form so we can be sure to get your LEGO Jedi minifigure to you!
This is totally optional. If you would prefer to just attend the event without the SWAG then feel free to leave the address fields blank.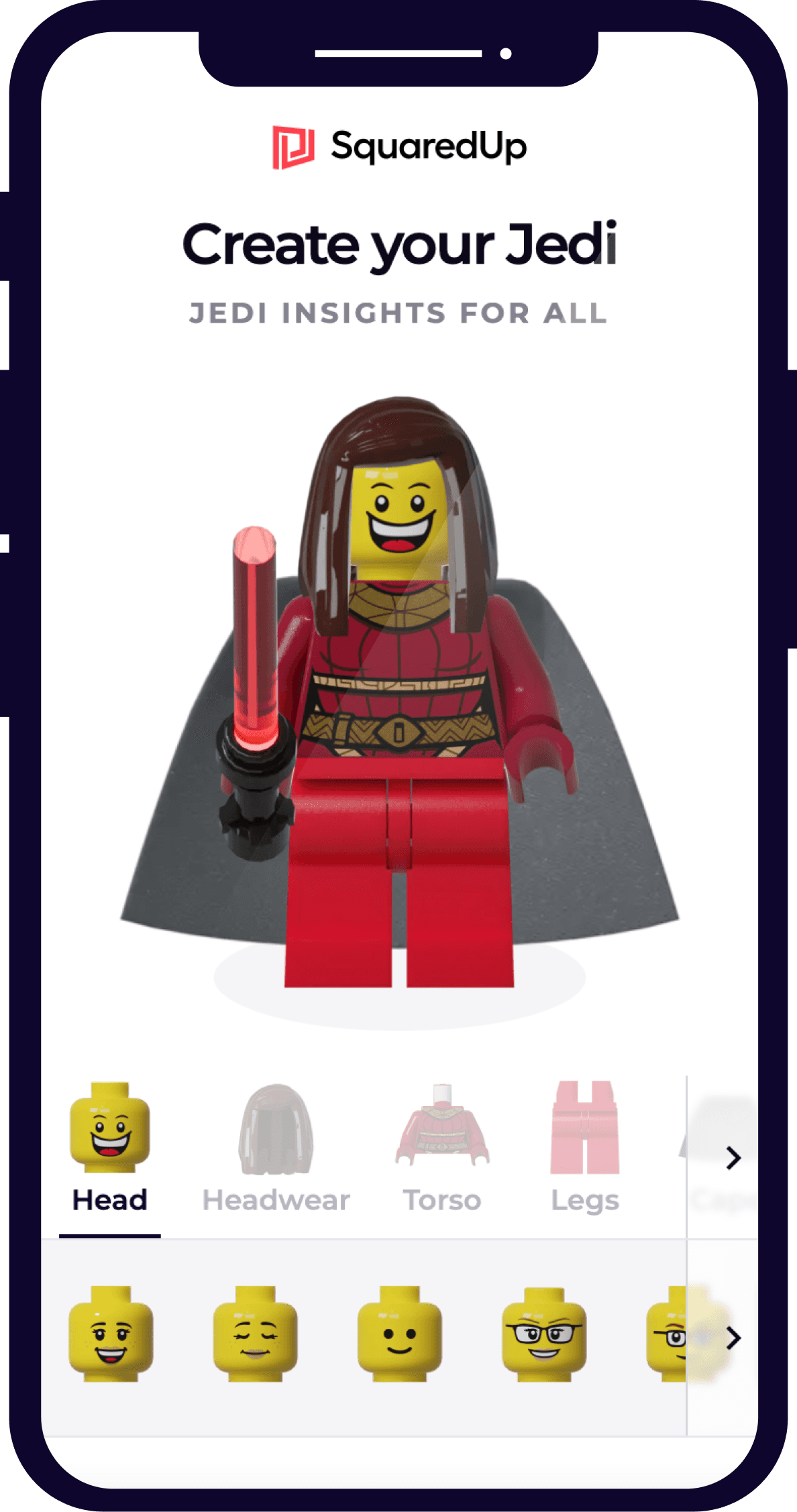 Contact Us
Any questions about the event let us know by emailing [email protected] or reach out to your Technical Account Manager
You may also be interested in